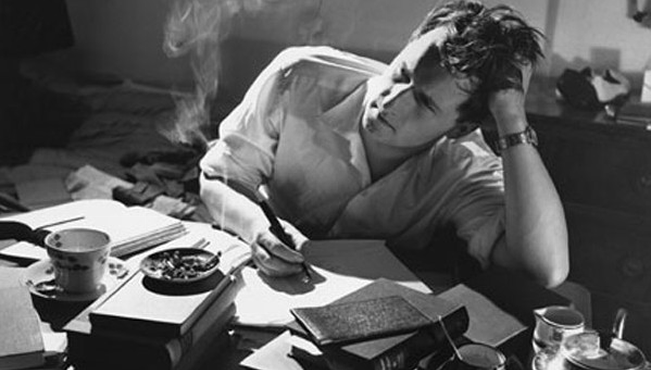 A blogging we will go
I created a blog in 2009, writing about books and writers . . . putting out a new post every day. I kept up that pace for three years.
Life gets complicated, and, when it did for me, I slacked off and eventually suspended the blog.
I came back in 2014, posting every Monday. Well, almost every Monday and powered on until March of 2016.
Did I run out of ideas to write about? Not likely. Covering the fields of books and writers as I do with my blog, the ideas are endless. I ran out of time to write.
But I continued to review books for Goodreads, posting 63 reviews in four years. I've gone back and read them, and they're sterling. So now that I'm here once more blogging -- August 2018 -- I'll share those reviews and others with you, reviews of books that you should put on your reading list and a few that you shouldn't.
ON BOOKS & WRITERS
Blog post
8-27-18

Hi . . .
Come on, Sherman, into the Wayback Machine. We'll set it for 2009, the year I wrote my first post for my new blog.
Ah, yes, it seemed like everybody in the world had a blog back then. It was the thing to do if you had a book to promote, and I had one—my first crime novel, Early's Fall.
I put up a new post every day, five days a week, and kept that pace for three years, writing about books and writers.
Life became complicated, and I slacked off. Eventually, I suspended the blog.
But I brought it back in 2014, posting then once a week, on Mondays. Well, almost every Monday, and I powered on until May of 2016.
Did I run out of ideas to write about? No. Covering the fields of books and writers as I do with my blog, the ideas are endless. I ran out of time to write for the blog.
While blogging this second time, I also reviewed books for Goodreads, posting 63 reviews in four years. I've gone back and read them, and they're sterling. So here I am, blogging once more. I'll share those reviews and others with you, reviews of books that you should put on your reading list and a few that you shouldn't.
Leon Panetta writes a memoir
In truth, Jim Newton, a longtime editor and columnist for the Los Angeles Times, did the bulk of the writing after long interviews with Panetta.
Worthy Fights . . . by Leon Panetta, with Jim Newton. Penguin Press, 2014.
I'm trying to remember, did they sell this book by the pound? It's a 500-pager, a real doorstop.
But good . . . if you know who Panetta is and you like him.
However, if you're a Trump person . . .
I expect if the President has an opinion of Panetta, he despises the man. Panetta is not only a Democrat who was Director of the Office of Management and Budget for President Clinton and President Clinton's chief of staff, but he was the Director of the CIA and Secretary of Defense for President Obama. If all of that is not bad enough in President Trump's view of the Washington world, Panetta is the son of immigrant parents, and he's from California, for goodness sake.
Panetta views Trump as an embarrassment to the office of the presidency.
But that's not the subject of this memoir.
This book takes the Panetta story from the arrival of Leon Panetta's father and mother in this country from Italy, the building of the family and the family business—a restaurant—Panetta's time in the Army, his service as a legislative assistant to California Republican Senator Tom Kuchel, the Senate Minority Whip at the time, then assistant to Department of Health, Education, and Welfare Secretary Robert Finch, and President Nixon's Director of the Office for Civil Rights.
From there, the book jumps to Panetta's run for a seat in Congress where he served for 16 years, representing his home county of Monterey, neighboring San Benito county, and most of Santa Cruz county.
It was in this job that Panetta made himself a master of the federal budget which stood him well when Clinton asked him to run the Office of Management and Budget, and then run the West Wing office as his chief of staff.
President Obama saw Panetta as the perfect person to run the CIA because he had the ability to get along with everybody and could get things done. Obama followed that assignment by asking Panetta to run the Department of Defense.
You'll find the book, as I did, filled with fascinating stories.
There are moments that will tear at your heart just as they did at Panetta's. But you will come away glad that such a good man willingly served our country so well for such a great portion of his life.
ON BOOKS & WRITERS
Blog post
3-7-16
After Downton Abbey

What a show last night on PBS, the final episode of Downton Abbey. Everybody upstairs and downstairs got a happy ending, well, almost everybody.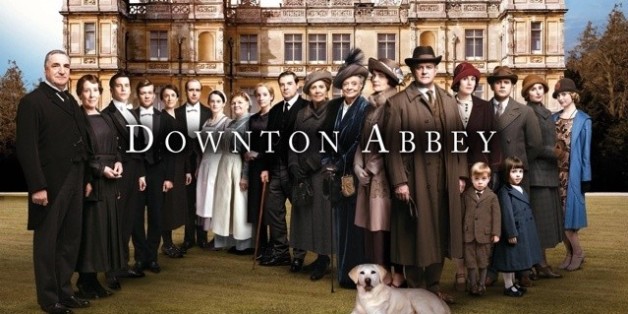 Said show creator and writer Julian Fellowes in an interview that ran in The Los Angeles Times this morning, "Like Anthony Trollope, I like happy endings. I didn't want to kill someone with cancer or knock them over on the road. I just felt the audience had earned happy endings, particularly for Edith, because Edith's has had nothing but bad luck for six years, and so it seemed nice that she should triumph after the last. That was fixed pretty early on in my mind."

Of course, fans wanted a happy ending, particularly for Edith. My wife did, asking several times early in the episode, "Who do you think Edith will marry?"

Said Fellowes, the final episode of series is "made for your faithful viewers. It's a letter from the makers of the program to their followers and that marks it apart" from a regular episode.

Ending with a big, much anticipated wedding also permitted Fellowes to use long shots of the crowd in the church and the reception hall in which we in the audience could pick out every member of the cast, watching and reacting in character. Everyone got face time, something the actors surely appreciated.


If Downton had continued

We in the audience were ready to ride with the Crawleys for another six years because the show has been so well done. A soap, sure, but done in grand style, seemingly with no expense spared.

But if the show were to run up into the 1930s – it ended on New Year's Eve 1926 – we would have seen the Abbey destroyed by The Great Depression and Edith and Bertie Pelham's estate, too, with its huge Brancaster Castle in Northumberland that they would no longer be able to afford to heat and light let alone keep staff.

Robert and Cora Crawley would have to move to a four-room flat in London, Edith and Bertie to an apartment in the building that houses her ladies magazine, and Mary and Henry Talbot, they would have to turn the second floor of Henry's and Tom Branson's used-car dealership into living quarters for themselves. We viewers would abandon the show.

So Fellowes was right to end the show where he did, when all was still quite well in England.


What's next for Fellowes

He's already adapted Anthony Trollope's novel of life in 19th century England, Doctor Thorne, into a three-part miniseries with the same title for Britain's ITV, the same company that produced and aired Downton Abbey. The first episode aired in England last night. Expect it to come to PBS sometime next year.

Now Fellowes is writing a novel titled Belgravia. It will be released as a series of 11 podcasts, each a chapter. The first will be released in April. After the 11th airs, the novel will be released in book form in June.

Said The Star in a January 17 story, Belgravia opens in 1815 "against the romance of the Duchess of Richmond's ball, where British soldiers were torn away from the dance to defend against the invading French."

After Belgravia, Fellowes will write a series for NBC Television to be titled The Gilded Age, the show set in 1890s New York City.

NBC wanted Fellowes to start on it last year, but he refused until he finished writing and filming Downton.

Downton fans will tune into the new show because Fellowes has said he will have younger versions of some of his Downton cast appear in it in cameos.

We should see The Gilded Age next year.

Here's a footnote for you. After Downton Abbey first launched on British television now eight years ago, ITV and Fellowes pitched it to NBC. The executives turned it down, saying a costume drama just wouldn't appeal to American viewers.

Oh my.

So ITV and Fellowes took Downton to PBS where, as you and I know, it became that network's most-watched drama of all time.

ON BOOKS & WRITERS
Blog post
12-28-15
Hockey season's short this year

One more story for you from my Cody & Me Chronicles anthology.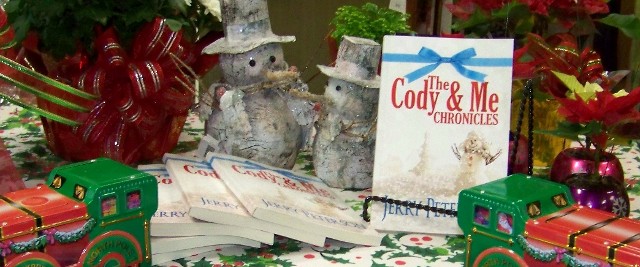 First, just a reminder of who Cody & Me are . . . Cody Debbs and Derek Wilson, two buddies in middle school for whom nothing goes right.

The stories always take the form of an essay that Derek writes for his English class.

Here we go.


Derek Wilson
Mrs. Engstrom's class
Marshall Middle School
January 7

What I did on New Year's Day

My hockey skates didn't fit me anymore, so my dad bought me a new pair at an after-Christmas sale, and I got to try them out on New Year's Day at a pick-up game at the pond behind my friend Cody's house. Mrs. Engstrom, you said we shouldn't write run-on sentences in our stories, but I guess I got carried away.

Anyway, we were late taking the ice, so Cody's dad and some of his buddies were already out there fishing. You know, they had cut holes in the ice and they were sitting on buckets and drinking coffee – at least they said it was coffee – and watching their tip-ups, hoping to catch some bluegills, and talking about the Packers' final game of the season.

They wouldn't move – the fishermen – so we decided they were a hazard we'd have to skate around to get to one goal or the other, which was alright with us.

Ernie dropped the puck to start the game, and Cody gave it a hard slap that whanged the puck off Mr. Grabowski's bucket, startling him, causing him to spill his coffee and drop his cigar in his lap. We all skated past him while he was swatting at the burning fabric in his pants, driving for the puck. I got it, pivoted, and fired it to the far end where Bobby Krause snagged the puck, skated with it past Chucky the goalie, sucking him out of position, and slapped the puck back into the net for the first score.

On the next drop, I battled Cody for the puck. We slapped it back and forth, Cody gaining a little yardage toward his goal all the while and the two of us inching into the cluster of ice fishermen, banging sticks and one another until Cody tripped over his dad's tip-up. When he went down, I hooked the puck and skated out into the clear with it, drove toward our goal and, at the last second, wheeled and fired the puck at Mr. Grabowski's bucket for a ricochet shot into the net. Poor Chucky, he never saw that one coming.

Now Rex my dog comes to our games, not to play because, after all, he is a dog, but to watch. And he's pretty good about that, but New Year's Day that puck must have looked like a sausage patty or something because, when Ernie dropped the puck for the third time, Rex raced out on the ice between me and Cody and grabbed the puck and scratched away with it. We all skated after him, to get the puck back or it was the end of the game. Rex whipped his way through those fishing guys on their buckets with both teams of us, like a thundering herd, after him. We upset four of the fisher guys including Cody's dad.

Rex escaped, but we didn't. Cody's dad came up yelling things we'd never heard before. He grounded Cody and banished the rest of us from the ice for the rest of the winter.

Now that could have been really bad, but, Mrs. Engstrom, all of us have roller blades. When we find where Rex buried that puck, we're gonna play street hockey in front of Cody's house 'til it's time to choose up sides for baseball.

ON BOOKS & WRITERS
Blog post
12-21-15
My Christmas gift to you

It was 15 years ago – maybe longer – that I wrote my first Christmas short story and made it a gift to friends and family members. In those early years, I printed the story and bound it into a booklet that I sent out by U.S. Mail.

Now each year's new story goes out as an attachment to an email greeting or I post it on my website and tell everyone that it's there for their reading pleasure.

Well, here's my gift to you for this Christmas, a short short story that's featured in my Cody & Me Chronicles anthology.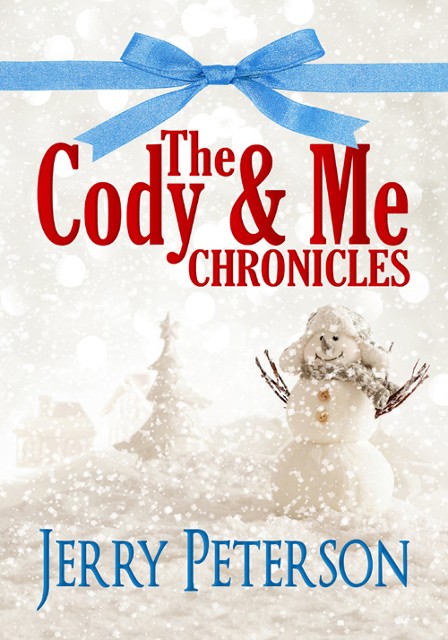 A bit of background. Cody Debbs and Derek Wilson are two middle school guys – buddies – for whom nothing goes right. Their lives are one disaster after another . . . as it seems to be for most middle school guys.

The stories take the form of essays that Derek writes for assignments in English class.

Are you ready?

Here it is, my gift to you.


Derek Wilson
Mrs. Engstrom's class
Marshall Middle School
January 5

Christmas at my house

I don't know about you, Mrs. Engstrom, but my mom starts decorating for Christmas late, like the week before. Like on Monday before Christmas, she has my dad get out the stepladder and put up garland all around the living room. Then he brings down her collection of nutcrackers from the attic, and the best go on the mantel with the ballet shoes Mom wore when she danced in the Nutcracker Ballet when she was my age. My mom was once a kid, can you believe that? I don't.

Anyway, then comes the Christmas tree. It's always almost twice as tall as my dad because we have high ceilings in our old house. Anyway, we don't decorate our tree until Christmas Eve. It's a tradition, Mom says.

This year, my Uncle Bill from Florida brought his family up, to beat Santa Claus here he said. His family includes my cousin Normie. Normie's four and a real pain in the butt. I didn't mean to write that, Mrs. Engstrom, but he is.

After Christmas Eve dinner, which is always brats and sauerkraut – it's a tradition, Mom says – we get the Christmas tree all decorated, well, almost. Dad's up on the stepladder, finishing, leaning way out to put the star on the top of the tree, and Uncle Bill's holding the ladder, keeping it steady, when Normie decides to pull my dog Rex's tail. Rex, he doesn't like that, so he whipped around just as Mom was bringing in hot chocolate for everybody. And Rex bangs into Mom, and the cups of hot chocolate go off the tray onto Uncle Bill who leaps back, and the ladder and my dad go over into the tree, and the tree goes down with a crash, and the star catches on the garland and all the garland comes down.

Mom, she sees the garland pulling away from the mantel, and she runs to stop it, but it's too late. The garland rakes off her nutcracker collection and Great Grandma's antique oil lamp with it that we've got up on the mantel. The lamp's lighted because we always and only light it on Christmas Eve – it's a tradition, my Mom says – and it breaks and sets the tree on fire.

Uncle Bill sees that and he pulls Dad out, and they run to the kitchen for our fire extinguisher, but it only dribbles out a little powder. Dad's yelling for Uncle Bill to get the water hose up from the basement and for me to call 911, and I do while he's flailing at the flames with his sweater. But before anyone answers, three firemen bust through our front door with fire extinguishers of their own and put out the fire. They were going back to the station from an accident call, they tell us, when they saw the fire through our window.

Mom was so happy the house didn't burn down that she made hot chocolate again, for everybody this time and insisted the firemen stay and have dessert with us, and Dad pours a round of Leinenkugel Stout and brings out cigars that he insists the firemen smoke with him and Uncle Bill, the cigar making Uncle Bill sick and up-chuck on Normie. Well, he deserved it, the pain in the butt.

Anyway, Mrs. Engstrom, Mom says this will be the Christmas she won't ever forget, and neither will I, I guess. Poor Rex, his tail's bent now, so I don't think he'll forget it either.

ON BOOKS & WRITERS
Blog post
12-14-15
A mystery to give for Christmas

We book readers do it all the time, ask other book readers "what are you reading right now?"

NPR's Scott Simon likes to go to Will Grozier with that question. Grozier, a passionate reader, is a taxi driver in London whom Simon met some years ago.

Fast Shuffle, written by TV writer/producer David Black, is high on Grozier's list of current reads. Saturday, he gave Simon this summary of the plot:

"Fast Shuffle is exactly that. It is a fast shuffle, and it is a cross between a knowing literary essay and Raymond Chandler. The principle character is called Harry Dickinson. Now Harry is essentially a Walter Mitty-esque character. He lives in this world where he believes he's a private detective and he drives his family mad, who are trying to have him committed to a mental institution. But then unfortunately for everybody, Harry included, he stumbles across a real-life crime. It's a hugely entertaining read, something to take your mind off the terrible events in the real world."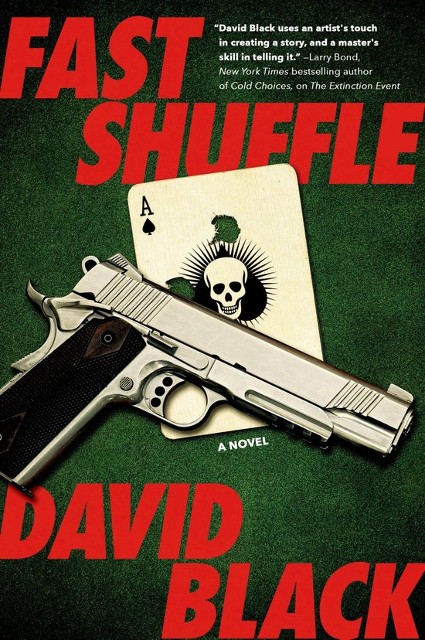 More detail

The crime is a missing person case, the missing person a woman.

As you and I would expect, the case is far more complex than Dickinson imagined and far more dangerous.

Going to the cops gets him in trouble. He witnesses a murder, but no one believes him. Dickinson and his trusted assistant then decide the smart thing to do is run because the police are after them, and the killer, too, and even Dickinson's friends and relatives. But it's this man whom everybody believes is crazy who breaks the case.

So, if you're looking for a Christmas gift for the reader in your family or that friend who has everything, Fast Shuffle is it.


The writer

Need another recommendation?

The writer, David Black.

Black knows how to create a great mystery and great characters. He's got the credentials to prove it. He written and produced shows for 100 Centre Street, The Education of Max Bickford, Monk, CSI-Miami, the remake of Kojak, Hill Street Blues, Miami Vice, Law & Order, Law & Order: Criminal Intent, Law & Order: Trial By Jury, and for the PBS series Copshop.

Black has been nominated for three Edgar Allen Poe Awards, the highest awards given in the field of mystery and crime writing. Two of the nominations were for scripts he wrote for Law & Order.

ON BOOKS & WRITERS
Blog post
12-07-15
Amazing, Fantastic, Incredible!

It's Stan Lee's memoir.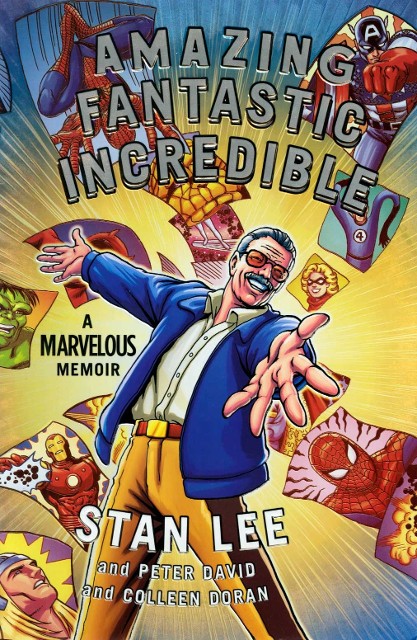 The man who created Spider-Man and a universe of other super heroes and characters for Marvel Comics says it at the top: "I thought it was time for a look at my life in one form it has never been, as a comic book – or, if you prefer, a graphic memoir. It strikes me as a horrendous oversight that I haven't done it before! If I didn't know everything about my life already, I'd envy your voyage of discovery!"


The humble beginning

An uncle got Lee his first job in the comics business back in 1939, with the Timely Comics Company that, a few months earlier, had been Timely Publications.

Owner Martin Goodman, whose wife Jean was Lee's cousin, contracted with artists at Funnies Inc. to create a comic book with super heroes that he could publish. They came up with the Human Torch and the Sub-Mariner. The first issue, Marvel Comics #1, sold 80,000 copies; the second issue, 800,000 copies.

Goodman knew he was on to something, so he hired his own artists and writers to keep the business going.

This is where Lee came in. He was 17 at the time. He filled ink pots, fetched lunches for the artists and writers, and erased the pencil markings on the finished pages.

Within a year, Lee was a writer. In two years, he was creating new characters, new super heroes.

Lee left in 1942 for a three-year stint in the Army.

When he came back, he rejoined Timely Comics, again as a writer.

In the 1950s, comic books took a new turn with DC Comics creating The Justice League of America. Goodman knew he had to answer, so he turned Lee loose to create a new set of super heroes for Atlas Comics as Timely Comics was now known.

Lee and artist Jack Kirby came up with The Fantastic Four, super heroes who were flawed. They were complex, naturalistic, characters who could have bad tempers and fits of melancholy. They bickered among themselves, worried about paying their bills, got bored and even sometimes became physically ill.

And their dialogue, it was far more realistic that the old-style super heroes.
Lee and Kirby followed The Fantastic Four with the Hulk, Thor, Iron Man, and the X-Men.

Atlas Comics became Marvel Comics, and a new super hero came on the scene, a high school kid who was bitten by a radioactive spider and, when he willed it, could become the web-shooting, web-swinging Spider-Man . . . Lee's and artist Steve Ditko's creation of which Lee is the most proud.

In time, Lee became the head of Marvel, ran the business and saw it move into television, the movies, and digital entertainment.

He didn't retire. When he could have, Marvel gave him a lifetime contract and named Lee chairman emeritus.

The one thing Lee regretted was that he never owned any of those characters he created for Marvel. The company owned them and thus could keep all the money they brought in, directly and through the licensing of products.

A business exec, Gill Champion, came to Lee and suggested they create a new company in which Lee would own all the characters he created from that moment on, the company Stan Lee's POW Entertainment . . . POW, Purveyors of Wonder.

For this company, Lee created Stripperella which POW put into an animated series that it sold to Spike TV.

Then came Soldier Zero, Starborn, and Traveller.

For the comic book market in Japan, Lee created Ultimo and Blood Red Dragon, and for the Indian market, Chaka the Invincible.

The list of new characters now is long.

Three years ago, Lee became fascinated by YouTube and its potential to reach a new audience, so he created his own YouTube channel, Stan Lee's World of Heroes.

Lee is 92, about to turn 93, and he's far from done. He's writing books, film scripts, even a script for a live-action musical, The Yin and Yang Battle of Tao.

ON BOOKS & WRITERS
Blog post
11-30-15
Live!

I know where I'll be Thursday evening.

In front of the television, watching The Wiz Live! with millions of other people.

And you should be there, too.


History on a Post-It note

Let's skip the publishing empire that L. Frank Baum's Oz books created and the 1939 Judy Garland movie that made Oz a television favorite for so many years in your parents' and grandparents' generations – it ran annually on one network or another from 1959 through 1991. Let's instead go to the 1975 Broadway version, The Wiz: The Super Soulful Musical "The Wonderful Wizard of Oz", a reworking of Baum's The Wonderful World of Oz into an urban fantasy with an R&B sound track and an all-black cast.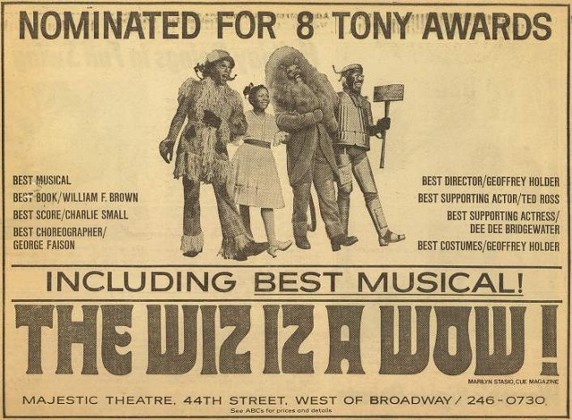 That show opened on January 5, 1975, and came within a cat's whisker of closing that night.

The reviews were mixed and the audience small, no reason to go on, the producers felt.

But two things happened to save the show:

– A television commercial featuring the cast singing Ease on Down the Road. It got so many eyeballs that an R&B group turned the song into a hit record.

– And 20th Century Fox, the show's principal backer, put up $100,000 on the condition that everyone involved with The Wiz take cuts in the royalties they were to receive until the show recouped the $1.1 million that investors had put up to launch The Wiz.

Audiences found the show, and, within eight weeks, it was selling out all performances.

The Wiz ran for four years, bagging seven Tonys in 1975, including a Tony for Best Musical of the Year.


The man who wrote the book

William F. Brown wrote the book – the script – for The Wiz, reworking Frank Baum's original novel. It was so good that Brown was nominated for a Tony for Best Book of a Musical.

The long run of The Wiz was Brown's greatest success.

He wrote five novels and four other stage plays, but none came close to this.

Brown turned his 1959 novel, Linda Stone is Brutal, into the stage play The Girl in the Freudian Slip. It opened on Broadway in May of 1967 and ran for all of three nights.

His 1968 play, How to Steal an Election, couldn't get a Broadway mounting. It did run off-Broadway, but for less than a month.

No producer wanted A Single Thing in Common, Brown's next play. It's remains an unperformed script.

And his last play, A Broadway Musical . . . well, it closed when the curtain came down at the end of the first performance.

But there it is, The Wiz. If a writer can have only one blockbuster success, for Brown, this was it.


On to Thursday evening

The new show is a high-powered, high-energy show that, based on what I saw of it in NBC's The Making of The Wiz Live! – it aired last week – will blow the audience off their sofas and out of their Barcaloungers.

As if great music and a good story line were not enough – actor/playwright Harvey Fierstein updated the play and added character-driven humor – Cirque du Soleil Theatrical sent in a squad of special acrobatic performers to add flash to three numbers, Tornado, Emerald City, and Funky Monkeys.

Producers Craig Zadan and Neil Meron – they've produced a slew of movies and Broadway shows including Chicago, Hairspray, The Bucket List, and for NBC Television The Sound of Music Live! and Peter Pan Live! – have designed The Wiz so they can move it onto a Broadway stage. With Queen Latifah, Mary J. Blige, Uzo Aduba, David Alan Grier, Ne-Yo, Elijah Kelley, Common, and Stephanie Mills – she originated the role of Dorothy in The Wiz and now plays Auntie Em – in the cast, the show on Broadway could have a long, long run.

ON BOOKS & WRITERS
Blog post
11-16-15
Blasted by the headlines

I'm drawing blanks this morning, sitting here at my keyboard.

I should be writing a post about Salman Rushdie and his new book, Two Years Eight Months and Twenty-Eight Nights, or Stan Lee's new memoir, Amazing Fantastic Incredible, that is really one giant comic book at 192 pages, or maybe something I might find with a journey in the Wayback Machine, like Herman Miller's screenplay for the movie Coogan's Bluff.

But Friday, a group of ISIS terrorists attacked civilians in Paris, killing 129.

Perhaps what I should be writing about are novels that feature terrorists, but I don't know of any. I've not read them.

Of course, in our American literary tradition, terrorists are bad guys.

Completely.

Totally.

They have no redeeming qualities. The heroes are those who hunt them down, like Jack Reacher in Lee Child's 2013 novel, A Wanted Man.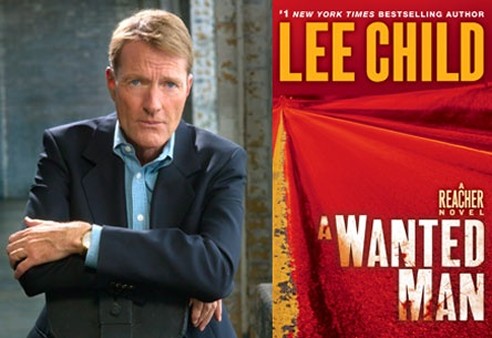 So what novels that deal with terrorists would you recommend I read, something that would open me up to the workings of their minds?

ON BOOKS & WRITERS
Blog post
11-09-15
Gunsmoke, one more time

Of all the 400-plus posts I've written for this blog, last week's on Gunsmoke and James Arness drew the most response. Here's a sampling:

– Marshall Cook: Great stuff, Jerry. I, too, preferred the radio show but loved Arness. Did you discover in your readings that they wanted John Wayne for the role on the tele? Duke turned them down but said, "I've got a friend who would be perfect." Wayne even introduced Arness (from the saddle) before the first episode.

– Smilin' Vic Cox: Really enjoyed your article, Jerry. Check out Stephen Lodge's And Action. He was a scriptwriter and a wardrobe man. One story tells of getting to work wardrobe for "Matt".

– Michael Black: I enjoyed your piece about James Arness and Gunsmoke. A couple of additional facts: Arness severely injured his leg during Anzio, and it would bother him the rest of his life. Word was that the break cause his injured right leg to be an inch or so shorter than his left, which ultimately caused back problems.

William Conrad, who was radio's Matt Dillon, didn't fare well in the western costumes, as you pointed out. Conrad used his magnificent voice to do the narrations on TV's 1960's drama, The Fugitive, and Conrad himself was the producer of the last year of the TV detective show, 77 Sunset Strip. By that time the popular show lost most of the regular actors and tried to refashion itself with Efrem Zimbalist, Jr. as a hardboiled solo act. It didn't work, but Conrad went on to achieve small screen success in the early 70's as Frank Cannon, a tough, overweight detective.

I'm one of the people who bought the paperback novels of Gunsmoke when I saw the forward by James Arness. He was a real hero in my book. I was saddened by his passing.

Lynn Gustafson: I remember watching Gunsmoke with my family. Interesting history of James Arness. I believe he was the brother of actor Peter Graves who starred in one of my favorite TV shows, Mission Impossible. [My note: Yes, Graves and Arnes were brothers. Graves was the younger, younger by three years. Both died within a year of one another, Graves in 2010, Arness in 2011.]

Bonnie Myers: I still like watching Gunsmoke on Channel 54, which shows all kinds of the t.v. shows from "back in the day."

Danny Wathern: ":)"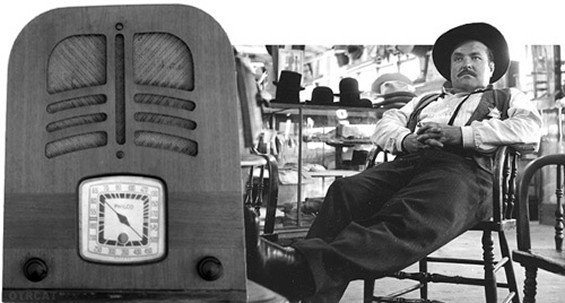 The show's creators opposed taking Gunsmoke to television

Director Norman Macdonnell and writer John Meston detested the westerns that were airing on radio in the 1940s and early 1950s. They were kiddie westerns, The Lone Ranger and The Cisco Kid being prime examples.

They wanted a western targeted at adults. Since there were none out there, Macdonnell and Meston created one – Gunsmoke.

Back up in time. In either 1948 or 1949, CBS Chairman William Paley ordered up what he called a hard-boiled western. Two scripts were commissioned, cast, and recorded, but neither went anywhere.

Macdonnell and Meston stumbled on those scripts. They saw the potential in them and wrote their own, setting their story in Dodge City, Kansas, during the 1870s when Dodge was the queen of the cow towns.

Meston felt few westerns gave any hint as to how brutal the Old West was. So in the scripts he wrote, listeners learned of man's cruelty to man and woman. His scripts would deal with violent crimes, scalpings, massacres, and opium addicts. Episodes would often end on a somber note, with villains getting away with their crimes.

In the first two scripts, Matt Dillon was Mark Dillon, Meston having brought that name over from one of the two demo scripts that he had read.

In the third script, and the third episode in the new radio series, he became Matt Dillon, and a new actor read in the part – William Conrad.

Initially, Macdonnell didn't want Conrad because he was a popular actor used in a lot of other shows. To cast him in this new show might lead to over exposure, turning off listeners.

But he changed his mind when he heard Conrad read at the audition . . . just a couple lines and Macdonnell knew this was his Matt Dillon.

As portrayed by Conrad, Dillon was a lonely, isolated man, toughened by a hard life. Said Macdonnell later, "Much of Matt Dillon's character grew out of Bill Conrad."

In Meston's view, the marshal was "almost as scarred as the homicidal psychopaths who drifted into Dodge from all directions."

The program was somber, the dialogue slow and halting, and the sound effects made the prairie seem real, seem spacious. The sound effects were both subtle and multi-layered. Said one critic, "The listener heard extraneous dialogue in the background, just above the muted shouts of kids playing in an alley. He heard noises from the next block, too, where the inevitable dog was barking."


The day of television

Macdonnell, particularly, did not want to see his show taken to television. Said he, "Our show is perfect for radio. Gunsmoke, confined by a picture, could not possibly be as authentic or attentive to detail."

In the end, the network took Gunsmoke away from Macdonnell and Meston, leaving them to write and run the radio series.

Oddly, the network later convinced both to work on the television series while they continued with the radio series.

Macdonnell became an associate producer, then producer of the show, and Meston, head writer.

The show under Macdonnell was number one in the ratings from 1957 through the 1961-'62 season.

Gunsmoke would run for 20 years, with 635 episodes in all.

Only two other series would hit or exceed 20 years, Law & Order with 20 years, but not as many episodes with 456; and The Simpsons now in its 26th year. To date, though, The Simpsons has aired only 574 episodes, leaving Gunsmoke still the king of series television.

Be popular and Mad Magazine is sure to lampoon you. Here's a portion of their 1956 send-up of Gunsmoke.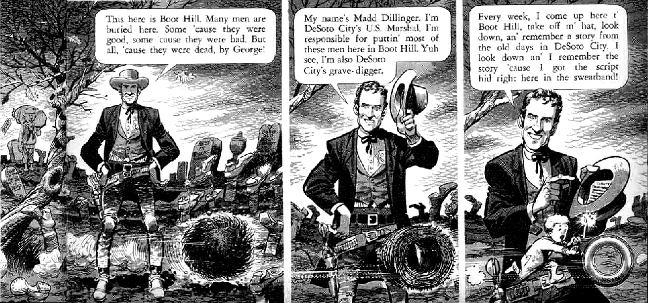 ON BOOKS & WRITERS
Blog post
11-02-15
Memories

Gunsmoke, that classic western television show, was must-see-TV at our house when I was in high school. Now you know that was a long time ago because the series first aired way back in 1955 and ended in 1975.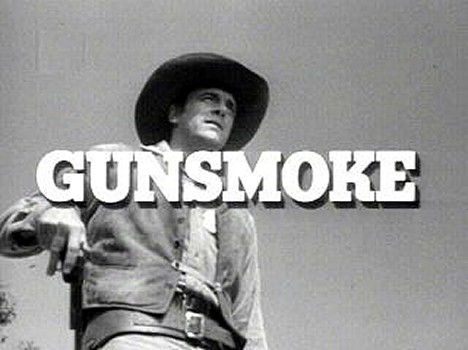 My mother, when she was in her 90s, still enjoyed the reruns.

My wife, too, is a fan, watching the show now on TV Land, the cable channel.

Personally, I prefer the radio series and catch episodes on Wisconsin Public Radio on Sunday nights, on a program called Old-Time Radio hosted by Norman Gilliland, a friend.

William Conrad, Radio's Matt Dillon, had that magnificent voice – deep, bassy, gritty.

Try as Conrad might, he did not have the ook that would transfer to television.

When the word got out that CBS wanted to create a television version of the radio show – the radio show had started in 1952 – the cast figured they were naturals to take their roles to the television show. To show the network executives what they would look like on the home screen, they went out to Knott's Berry Farm, donned costumes appropriate to the times and their characters, and two photographers shot a series of stills for a photo album that would be sent to New York.

Conrad, for his time, was about average height, 5' 4", maybe 5' 5', and he was rather pudgy. With the string tie and polished boots he wore in the photos, he looked like a dude – a somewhat overweight dude – rather than a tough western lawman.

The network ultimately cast James Arness in the Matt Dillon role, Arness, big shouldered who stood 6'7".

None of the radio actors made it over to the TV series. The core cast for television was all new – Arness, Milburn Stone as Doc Adams, Amanda Black as Kitty, and Dennis Weaver at Chester, Dillon's sometimes deputy.


The tall man

Marge and I were watching an episode in which Dillon entered a house. He almost had to stoop to get through the doorway.

"My God, he's tall," I said.

And he was, a full two heads taller than the other actors in the scene.

When Arness graduated from high school in Minneapolis, his hometown, in the early part of World War II, he wanted to sign up for the Navy and become a pilot. But his eyesight wasn't the best, and remember his height? The cutoff for being a pilot in the Navy was 6'2".

So the Army drafted him. It gave him a rifle and sent him into battle in the Anzio invasion.

The Army found his height useful. His sergeant put him at the front of the troops in the landing craft, at the front of his platoon and said when we drop the ramp, you jump in the water first so we can see how deep it is for the rest of us.

He jumped, and the water came up to his waist.

Arness was wounded several times during the Italian campaign and was finally shipped back Stateside for a series of operations at the Army hospital in Clinton, Iowa. In the summer of 1945, he was discharged, sent home with a brace of medals.

What to do?

I remembered Arness had a connection to Beloit, a city 10 miles south of where I live in southern Wisconsin.

Arness enrolled in Beloit College.

He only stayed a semester, then took a job as a radio announcer in Minneapolis. He went back home, but he didn't stay long there, either.

He took to the road, stuck his thumb out, and hitchhiked to Hollywood where he hired on as an actor with RKO.


One last memory

Arness, after he hung up his badge and spurs in 1975 when Gunsmoke the television series ended, came back to network television six years later in a cop show series titled McClain's Law. Public agencies were going to small cars to cut their costs of driving, so cops in McClain's police department were driving Chrysler K cars.

Watching Arness fold himself into the shotgun seat of a K car was painful. Equally painful was watching him haul himself out. I think his partner always drove because Arness surely couldn't fit his lank behind the steering wheel.

Arness was a writer, did you know that?

I didn't, either, until I read up on him.

In 1981, he wrote the foreword for James Greiner's biography of the Alaskan bush pilot Don Sheldon.

Then came 2000, and he decided the time was right to write his autobiography. Said Arness at the time, "[I]f I was going to write a book about my life, I better do it now . . . 'cause I'm not getting any younger."

He was 77.

Arness is also listed as having written the forewords for five Gunsmoke novels published in 2005 and 2006, the novels written by western writer Joe West.

Did Arness really write those forewords, or did someone in the publisher's publicity department write them for Arness? I don't know.

I do know this, Signat, the publisher, was betting on Arness's name and his picture as Matt Dillon on the covers of the books to sell them.

Going back to his autobiography, you can buy a copy today on Amazon, a first edition new for $84.97. Or you can get a 2012 reissue for $23.75.

Of course, Arness is not going to inscribe the book to you. He died four years ago. His age at the time, 88.
ON BOOKS & WRITERS
Blog post
10-31-15
A writer of cozies kills for Halloween

Looking for a Halloween read that mixes mystery with humor?

Laura Levine has it for you in her 11th Jaine Austen cozy, Death of a Neighborhood Witch.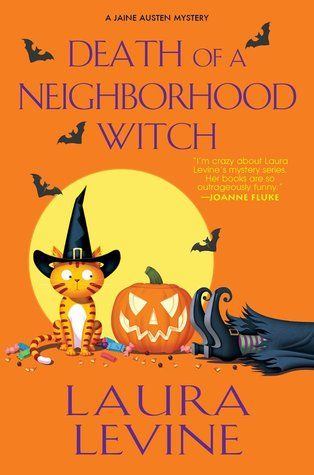 Here's the teaser: "When Austen's beloved cat Prozac unwittingly scares to death a parakeet belonging to the neighborhood's resident curmudgeon, Austen finds herself knee-deep in toil and trouble. The neighbor, a cantankerous Hollywood has-been, once played Cryptessa Muldoon, television's fourth most famous monster mom. Now the woman spends her days making enemies with everyone on the block. On Halloween night, she's found murdered with her own Do Not Trespass sign."

Austen, far from the bravest of sleuths, takes it on herself to find the killer.

Levine was a big fan of Sue Grafton's Kinsey Millhone when she decided to write her own mystery series, Levine's first book out in 2002.

She knew she couldn't write a Kinsey-esque tough gal detective, so she went in the opposite direction. Said Levine in an email interview, "I decided to make Jaine a scaredy cat detective, the kind of sleuth I'd be if I were solving a murder, stumbling and bumbling her way to the killer."

Oh, that name, Jaine Austen . . . "I gave her that for no other reason than it had a nice familiar ring to it."

Doesn't it, though?

Levine needed a partner for her sleuth. She first thought she'd give Austen a wisecracking neighbor, like Rhoda in the old Mary Tyler Moore Show. But she decided the wisecracking-neighbor bit had been done to death.

And Levine would know. She'd been a comedy writer in the 1970s and '80s for The Bob Newhart Show, LaVerne & Shirley, The Jeffersons, Three's Company, The Love Boat, and Mary Hartman, Mary Hartman.

So Levine went another way, as only a writer of cozy/comic mysteries can and get away with it. She gave Austen a talking cat . . . Prozac who slings out the zingers, the wisecracks.

And why that name? Well, there's a story there, too. Said Levine, "I named her Prozac because I had friends whose cat's name was Xanax, and that had always made me laugh."

More about the wisecracking cat. "From the beginning, I wanted Prozac to be an important character in the series. I've always loved writing for her, and as the series progressed, I suppose her role has grown. The little ham wouldn't have it any other way."

Levine has brought out two more books in her Jaine Austen series since Death of a Neighborhood Witch, her most recent being Death by Tiara back in June.

One final endorsement of Levine's cozies, this offered by the queen of the writers of comic cozies, Joanne Fluke: "I'm crazy about Laura Levine's mystery series. Her books are so outrageously funny."

See? I'm not the only one who thinks so.
ON BOOKS & WRITERS
Blog post
10-12-15
A powerful,powerful movie

I watched the 1957 film 12 Angry Men on Turner Classic Movies the other night. It was dynamite . . . or as a line on one of the movie posters of the time proclaimed, the film "explodes like 12 sticks of dynamite!"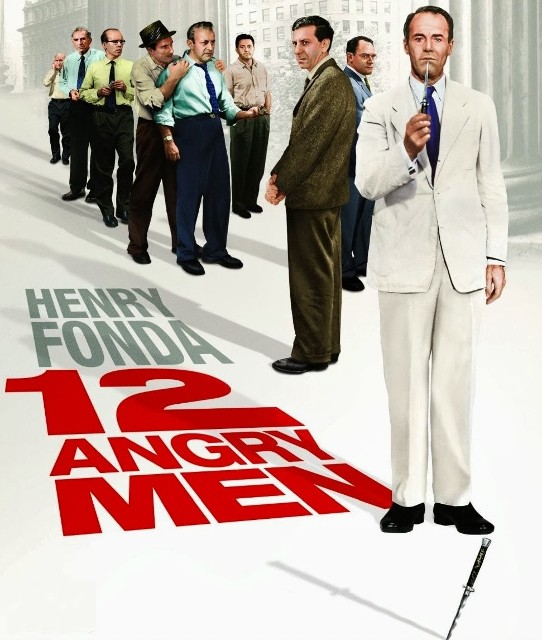 It is one powerful courtroom drama, except 93 of the 96 minutes takes place, not in a courtroom, but in a jury room.

Now you know who the 12 angry men are, the jurors who must decide the outcome of a murder case.

A lot of firsts here.

– Reginald Rose wrote the film script, his second. He adapted for the big screen his television play, Twelve Angry Men, that aired on CBS's Studio One in 1954. Rose won an Emmy for that script, his first Emmy. He also co-produced the movie, the first time he had taken on that job.

– Henry Fonda, the star of the movie as Juror Number Eight, so liked the television script that he bought the film rights, then talked Rose into both writing the screenplay and co-producing the movie. 12 Angry Men was the first and only movie on which Fonda ever served as a producer.

– Fonda and Rose hired Sidney Lumet to direct the movie, Lumet's first job in Hollywood. Up to that time, he had been a television director and a very good one.

The movie received three Oscar nominations . . . for Lumet (best director), for Rose (best writing of an adapted screenplay), and for the movie itself (best picture of the year).

Now you're wondering, did any or all win?

They didn't.

The Bridge on the River Kwai won all three categories that year plus four additional Oscars.


Where do writers' ideas come from

As a writer, I always wonder where a fellow writer got the idea for his or her book or script or poem.

For Rose and 12 Angry Men, the idea came from his service on a jury.

"It was such an impressive, solemn setting in a great big wood-paneled courtroom, with a silver-haired judge," Rose said in a 1997 interview with The [New York] Daily News. "It knocked me out. I was overwhelmed. I was on a jury for a manslaughter case, and we got into this terrific, furious, eight-hour argument in the jury room. I was writing one-hour dramas for Studio One then [This was 1954.] and I thought, wow, what a setting for a drama."

The script he wrote had nothing to do with that trial nor with what took place in that jury room.

In Twelve Angry Men, one man sways a jury debating the fate of a young man charged with killing his father.

Said Rose, the script had the most intricate plot of anything he had ever written.


A final note

After Twelve Angry Men aired on television, Rose wrote a two-parter, also for Studio One, titled The Defenders, about a father-and-son defense team and a trial in which they were defending the accused.

Several years later, Rose went to CBS and said The Defenders should be a series. The network bought the idea, and Rose wrote many of the scripts for the show. It ran from 1961 to 1965.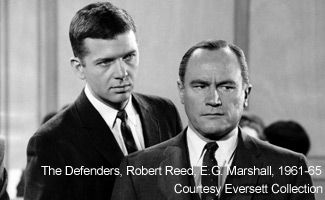 The premise Rose proposed was that The Defenders not be a who-done-it like Perry Mason that was also running at the time. Instead, he maintained, the show should deal with serious social and political issues in which the outcome of each program would be in doubt. The Defenders – lawyers Lawrence and Kenneth Preston – would sometimes lose.

Topics in the series included abortion, capital punishment, "no-knock" searches, custody rights of adoptive parents, the insanity defense, the "poisoned fruit doctrine", immigration quotas, the Hollywood blacklist, jury nullification, and Cold War restrictions on visas.

Sponsors occasionally raised hell, believing this issue or that was too hot for them, so controversial that they didn't want to be associated with it.

In a 1962 episode titled "The Benefactor", the Prestons were to defend an abortionist. Sponsors Brown & Williamson, Lever Brothers, and Kimberly-Clark wanted nothing to do with the abortion issue and pulled out.

A new sponsor stepped up at the last minute and saved the episode.

The cable network series Mad Men used this incident for an episode also titled "The Benefactor" in 2008.

Rose won two Emmys for his work on The Defenders.

The star of the series, as the father in the father-son team of defense lawyers, E.G. Marshall, also won two Emmys.

Now I'll take you back in time for a moment. Marshall had been in Rose's movie, 12 Angry Men.

He was Juror Number Four.

I cannot help but believe that, because of Marshall's performance there, Rose recommended him for the starring role in The Defenders.

Marshall won two Emmys for his work in the series.
ON BOOKS & WRITERS
Blog post
10-05-15
One last novel from the author who dies in March

Terry Pratchett was a prolific writer during his lifetime. He published more than 70 novels and did it in 47 years. On average that's the better part of two books a year.

Forty-one of those novels are in his Discworld series . . . Discworld – a fantasy world, a planet of sorts shaped like a Frisbee and balanced on the backs of four elephants who themselves stand upon the shell of a giant turtle.

The protagonist in the first book, The Colour of Magic, was a feckless wizard-wannabe named Rincewind who was a failure as a student at Discworld's Unseen University, the principal school for wizards in the city-state of Ankh-Morpork.

Through the 41 books in the series, Patchett grew Discworld into a multilayered society inhabited by werewolf constables, cunning rulers, snooty vampires, con men, trolls and dwarves and mystery-sausage sellers. But the most memorable characters were and continued to be the witches. They were not green-skinned, cackling variety, but tough, practical women who used what Pratchett called headology rather than spellcasting, whose mission was to help people "when life is on the edge."


The new book

The Shepherd's Crown, book 41, was progressing through the publication mill when Pratchett died in March.

It's now out, released by HarperCollins three weeks ago.

The thumbnail: The young witch Tiffany Aching returns in this book. Pratchett first introduced her in his 2003 novel, The Wee Free Men. There she faced down the wicked Queen of the Elves to rescue her baby brother. Now the Queen is back and dealing with a rebellion among the goblins. Change is coming to Discworld, and it falls to Tiffany to restore the balance.

I've read samples of the book, and Pratchett is here, as he always was, a delightful writer.

You're going to love The Shepherd's Crown, whether you're in the publisher's target audience of young readers . . . or you're 85.


Pratchett's last years

Eight years ago, Pratchett's doctors figured out he was suffering from a type of Alzheimer's that affects one's motor skills. His ability to write, though, was untouched.

It became progressively more difficult for Pratchett to get around and to talk and read as time went on, but he continued to write, turning to dictation when he could no longer type.

In all, Pratchett wrote five Discworld novels during these last years, plus several other books and a couple more that were collaborations with other British writers in the science and folklore fields.

Seventy-plus novels, what a legacy from a lifetime of telling stories.
ON BOOKS & WRITERS
Blog post
1-26-15
Another great football movie

The 2000 Friday Night Lights would be number two on my Best Football Movies Ever list, if I had such a list.

It would be there in large part because the movie is based on an excellent book, Friday Night Lights: A Town, a Team, and a Dream, written by H. G. Bissinger, a book that many Odessa, Texas, residents didn't like because it showed some of the bad sides of their city, Permian High School, and its football program . . . racism, the rich and poor divide, misplaced values. Permian High School spent more money on sports medical supplies than it did on its English department. Teachers were paid less than the coaches. SAT scores plummeted in the 1980s and no one seemed to care as long as the football team had a winning season.


Bissinger

Bissinger was a reporter for The Philadelphia Inquirer in the 1980s, on leave at Harvard where he was a Neiman Fellow, when an idea started to take hold. He thought he might like to write a book about the role of high school football in society, more specifically in a rural society.

Bissinger was a digger as well as an excellent writer. The evidence sits on his mantle, a 1987 Pulitzer for investigative reporting, awarded for his story on corruption in the Philadelphia court system.

When Bissinger committed to his sports book idea, he cast around for the ideal community, a community where high school football was king. He zeroed in on Texas, and then on Odessa, an oil-patch town where its Permian High School teams had won four state championships, the most recent in 1984.

Bissinger packed up his family and moved to Odessa for the 1988 season, spending mountains of time with the Permian players, the team's coaches, the players' families, and as many residents of the town as he could so that he might come to some understanding of Odessa and its football-mad culture.

The team made it to the playoffs that year where it lost by one point to the Dallas Carter High School team that would win the championship. Dallas Carter would later be stripped of the title as a result of a grade-fixing scandal.

Bissinger was involved in his own scandal. He paid for players' meals when he took them out for interviews, and he paid for one player's car in order to get an interview, all violations of the amateur sports rules in Texas. The violations surfaced when, in 1990, the University Interscholastic League investigated Permian High School's football program for holding illegal off-season practices.

The league banned the team from post-season play that year, the second time it had nailed Permian' football program. The first time was in 1980.


Reaction

Friday Night Lights came out in the fall of 1990. Some Odessans were mildly ticked-off at Bissinger for writing the book, and others threatened to pound him into the sidewalk if he ever came back to Odessa.

An Odessa bookstore that had scheduled Bissinger in for a signing, cancelled the event.

T-shirts emblazoned with "Buzz off, Bissinger" appeared around town. Buzz is Bissinger's nickname.

Still Bissinger had reported everything in the book accurately.

The book has been reprinted a number of times. The 2000 reprint included a new afterword by Bissinger in which he detailed the football team's accomplishments in the early part of the 1990s followed by the program's demise in the latter part of the decade.

In 2002, Sports Illustrated named Friday Night Lights the fourth-greatest sports book ever written and the best ever about football.

To date, the book has sold more than two million copies.


And then there was more

NBC developed and aired a hour-long drama series based on the book in 1993, the series titled Against the Grain. It ran for eight weeks before it was cancelled.

Lightning struck in 2004 in the form of the movie Friday Night Lights.

And struck again in the form of the television series Friday Night Lights. It aired on NBC for five years beginning in 2006. Critics loved the show as did its fans, but the audiences were always small.

In 2012, Byliner Originals brought out Bissinger's sequel to Friday Night Lights titled After Friday Night Lights, a very short 41 pages. It's exclusively an e-read, available only as a Kindle book.

In this book, Bissinger explores his decades' long friendship with 'Boobie' Miles, a major character in Friday Night Lights. Miles, back in high school, was a fullback and powerhouse for the 1987 Permian team. He wrecked his knee in a 1988 scrimmage that put him on the bench for the season, his senior year, destroying his dream of playing for a major university and possibly the NFL.
ON BOOKS & WRITERS
Blog post
1-19-15
The best football movie ever


The 2000 film, Remember the Titans, is, yes, the best football movie ever . . . in my opinion.

I stress the words 'in my opinion' because I reviewed a number of best football movie lists while getting ready to write this post and no one agreed on which movie should be number one . . . but all put Remember the Titans somewhere in their top 10.

I saw Remember the Titans for the first time in 2001, shortly after the movie came out on DVD. I was to be the substitute teacher for a metal shop class. Subs in that district weren't permitted to 'teach' shop classes. If a kid chops off his thumb in a shear press while you are in charge, you can image the lawsuits. So it's a safety thing for everybody. Subs keep all the kids in the classroom for the hour and have them do book work or watch a movie.

That day, the regular teacher had left the DVD of Remember the Titans.

Pop the disc into the machine, hit PLAY, and turn out most of the lights, not all. You have to be able to watch the kids.

The story sucked me in as it did every kid in the class, even those who had seen the movie when it came out in the theaters.

Silence.

Rapt attention.

A substitute teacher's dream.

Denzel Washington played Coach Herman Boone who pulls together a high school football team against all odds for a championship season.

This is 1971. Alexandria, Virginia, consolidates its school systems, merging its white and black schools, ending segregation. The school board then does something without precedent. It hires a black head coach for its high school football program, putting him in over a white coach who had seniority and, in the view of many in the white community, should have gotten the job.

Boone's arrival splits the team, the coaching staff, and the community right down the color divide.

The movie – the film script – is based on a true story. There was a Herman Boone. Alexandria, Virginia, did consolidate its schools, creating the new and integrated T.C. Williams High School . . . etcetera, etcetera. And Boone, six times coach of the year over his career, did build a team that won the state championship that year.

It's a compelling story in its own right, but the writers made it even better. Yes, they took liberties with the story, but, hey, this is Hollywood.

No one in the business expected the movie to do much . . . but it did, raking in $136 million worldwide at the box office. Exceptional for a film that cost only $30 million to make.

Audiences loved Remember the Titans.

The critics? Not so much.

While the movie won a number of minor awards, it didn't get a single Golden Globe or Oscar nomination.

I found one source that said a number of NFL head coaches liked the film so much that they showed it to their teams to get them pumped up for big games.

Could be true. If I had been a head coach in the early 2000's, particularly at a high school, I would have made sure my team watched the movie.

"We are the Titans, the mighty, mighty Titans" . . . I can hear the team's chant and see their dance as they come out on the field at the beginning of a game.

The team was unified.

They were going to win.

So, what's your favorite football movie?

*Here's a footnote for you. In one particularly quite scene early in the movie, Coach Boone is home with his family, and someone throws a brick through the front window. Boone grabs his shotgun and races out into the street to confront whoever did it.

The writers took liberties for effect here. Boone didn't own a shotgun or any gun. The shotgun adds power to the scene.

Now it is true that the Negro haters threw something through Boone's window, but it wasn't a brick.

It was a toilet.

I'm a writer. I would have kept the toilet in.
ON BOOKS & WRITERS
Blog post
1-12-15
Here's another 'Can you believe it'

Henry Wadsworth Longfellow wrote Christmas carols.

Well, at least one. And that one started out as a poem, not a carol.

Longfellow wrote the poem "Christmas Bells" on Christmas Day 1863.

It became a carol only after English organist John Calkin set the poem to music in 1872.

Today, we know the carol as "I Heard the Bells on Christmas Day."

In 1863, we were deep in the American Civil War, and it was not going well for the North. In November of that year, Longfellow's son, Charles, an Army lieutenant, was severely wounded in the Battle of New Hope Church in Virginia.

That news compounded Longfellow's devastation. His second wife, Fanny, had died two years earlier from burns sustained when her dress caught fire. Longfellow could not save her and suffered severe burns himself as he tried to smother the fire.

As a consequence of Fanny's death, Christmas of 1861 was a dreary affair. So was Christmas of 1862.

On Christmas Day 1863, tortured by the way the war had gone for the North yet confident the North would eventually win, Longfellow wrote. He poured himself into "Christmas Bells," writing seven stanzas.

When Calkin picked up the poem nine years later, he cut the two stanzas that most clearly dealt with the Civil War and found that the remaining five told a story of superb faith that would touch all who heard it and would sing it.

I came on this only this past Christmas Eve when, at the church Marge and I attend, Pastor Jamie said to all of us, "Read the lyrics written by Henry Wadsworth Longfellow as the choir sings 'Christmas Bells.' The lyrics are in your bulletin."

I've sung that carol for a half-century or more without ever looking at the top to see who wrote it.

Longfellow . . . a poet whose verses I had memorized in country school – "Paul Revere's Ride," "The Song of Hiawatha," "The Village Blacksmith," "The Wreck of the Hesperus," and "Evangeline."

Longfellow was the most popular American poet of his time, widely read and beloved.

Remember Edgar Allan Poe, always struggling to keep food on the table, selling his poem, "The Raven", for nine dollars, that would become his best known?

Nine dollars, that's all he could get for its first publication. This was in 1845.

In 1874, the New York Ledger paid Longfellow $3,000 for his poem, "The Hanging of the Crane," the highest price ever paid for a poem.

In 1868, Longfellow's income from writing was $48,000. At the time of his death in 1882, his estate was estimated to be worth more than a third of a million dollars, most of that earned from writing.

*Footnote 1: Longfellow was not a man without a sense of humor.

In August of 1879, a woman who greatly admired Longfellow's poetry traveled to his home in Cambridge, Massachusetts, and, not knowing to whom she was speaking, asked Longfellow who had answered the door, "Is this the house where Longfellow was born?" He said it was not. The visitor then asked if Longfellow had died here. Replied he, "Not yet."

*Footnote 2: That house today is known as the Longfellow House–Washington's Headquarters National Historic Site.

It was more commonly known as the Craigie House when Longfellow rented rooms there as a new professor at Harvard in 1836. When he married Fanny Appleton in 1843, his father-in-law bought the house and gave it to the Longfellows as a wedding gift. They would live there the rest of their lives.

The house had been built in 1759. In July of 1775, George Washington made it his headquarters for the duration of the Siege of Boston.
ON BOOKS & WRITERS
Blog post
1-05-15
Edgar Allan Poe was a poet. Can you believe it?

Edgar Allan Poe, horror writer, father of the modern short story, and inventor of the detective story, was first a poet.

I did not know that until Marge and I attended a high School Christmas concert last month. Okay, I forgot "The Raven" and "Annabelle Lee." I had read them both way back in the Ice Age, when I was a high school student . . . and I never really did understand "The Raven" . . . "quoth the raven, 'Nevermore.'"

All right, back to the story. At the concert, the director stepped forward to tell us something about "The Bells", the next song the Cadet Choir was to sing. "The words are by Edgar Allan Poe," he said. "Poe, who wrote 'The Fall of the House of Usher,' 'The Tell-Tale Heart,' and 'The Murders in the Rue Morgue,' was a poet."

So that night, when we got home, I googled Poe/poet . . . and sure enough, there he is, his bio on Poets Dot Org.

In 1827, at age 18, Poe, booted out of the University of Virginia, was in the Army, learning to march and fire a rifle. That same year, his first collection of poems was published, all of 50 copies printed. His second collection came out two years later. Both were pretty well ignored by the critics and the public.

Poe wouldn't hit his stride as a poet and short story writer until 1835 when he was hired as an assistant editor for The Southern Literary Messenger in Richmond.

Over the next 11 years, he would edit a number of literary journals, ranging from Graham's Magazine in Philadelphia to The Broadway Journal in New York City. Poe earned a reputation as a top editor and reviewer while at the same time writing his own stories and poems, becoming recognized as a major figure in world literature.

Pretty darn amazing for an alcoholic who suffered from depression, a man whose life burned out at age 40.

Over those years, 71 of Poe's poems were published as well as at least 18 short stories and one play.

And "The Raven"?

The Evening Mirror, a journal Poe had once edited, published the poem in its January 29, 1845, issue. It was a popular sensation.

Poe's pay for that poem . . . $9.
ON BOOKS & WRITERS
Blog post
12-22-14
The original Terminator returns once more


Yes, there he is, Arnold Schwarzenegger in the newest Terminator film, Genisys - Terminator 5 - looking as tough and cold as he did in the first Terminator movie, 30 years ago.

Genisys is the correct spelling, although early promotion materials had the name spelled in the normal way, Genesis.


Terminator 4 in 2009 was a bust, perhaps because Schwarzenegger wasn't in it. U.S. box office ticket sales didn't even recoup the film's production costs.


After that disaster, everyone thought the Terminator series was dead.


Except brother/sister producers David and Megan Ellison. Megan Ellison bought the film rights for $15 million, and she and David set about creating a new trilogy. Central to creating the trilogy, or at least the first movie in the trilogy, was getting Schwarzenegger back on screen.


Schwarzenegger was quick to sign on.


Script writers Laeta Kalogridis and Patrick Lussier came aboard on the condition that James Cameron's first two Terminator movies would be honored. Kalogridis calls them perfect films.


Once the Ellisons agreed to that, Kalogridis and Lussier set out to tweak the characters' destinies by way of an elaborate use of time travel to jump between three decades.


You and I will get to see how it works when Terminator: Genisys is released next July.


Where it all started


The Terminator started as a dream for James Cameron. While in Rome in 1978 and ill, he had a dream about a metallic torso dragging itself from an explosion while holding kitchen knives.


Weird, yes, but Cameron's contemporaries were making slasher movies. He thought he might have a new take.


Cameron gave his friend, Bill Wisher, the first scenes to write that involved Sarah Connor at the police department.


Cameron told his agent what he and Wisher were working on. The agent didn't care for it and told Cameron to drop it and find a story idea more worthwhile. Cameron refused . . . and fired his agent.


He and Wisher went on to work out problem after problem in the Terminator storyline, in what was no longer to be a slasher film but a sci-fi adventure movie, finally getting it into shape to show to producer Gale Ann Hurd. She liked it, thought there would be a good movie here. So - hang on now - Cameron sold Hurd the rights to The Terminator for one dollar on the promise that he would be hired to direct the movie.


Friends at Orion Pictures got the management to agree to distribute the movie if Cameron could come up with the money to make it.


He did by pitching the project to John Daly at Hemdale Pictures.


To make sure Daly would buy in, Cameron had a friend, actor Lance Henriksen, show up to a meeting with Daly early and dressed and acting like the Terminator.


Henriksen came in wearing a leather jacket. He had gold foil smothered on his teeth and fake cuts on his face. He kicked open the conference room door, strode in and sat down. Daly and his staff didn't know what the heck to do. That's when Cameron arrived to save the day, to tell them about the Terminator - Henriksen - pitch his script, and show them the sketches he had made of the characters and scenes in the movie.


Daly bought it. He put up a chunk of the $4.2 million budget thought to be needed and tapped HBO and Orion for the rest.


No one expected the movie to do much, but it grossed $4 million at the box office the first weekend the movie was released in October 1984, making it the top grossing film that weekend.


The critics were equally enthusiastic.


Cameron had a winner.


He now was a top Hollywood film writer and director.


Aliens, out next in 1986, cemented Cameron's reputation and position. And Terminator 2, out in 1991, only added to Cameron's standing. That movie grossed $519 million worldwide, making it the highest grossing film of that year.
ON BOOKS & WRITERS
Blog post
12-15-14
Another Laura Hillenbrand book becomes a movie

Hey, here's another new movie you can see at the metroplex on Christmas Day, Unbroken.

Not heard of it?

Angelina Jolie directed this World War II drama.

This is the third film she's directed. Her earlier ones were the documentary A Place in Time (2007) and the Bosnian war film In the Land of Blood and Honey (2011). Jolie also wrote the film script for and produced In the Land of Blood and Honey.

Not heard of either movie?

Understandable. Documentaries rarely get much notice, and Jolie's war film, the dialogue entirely in Bosnian so one had to read the English subtitles to know what was being said, was shown in only a few theaters, hardly taking in a third of a million dollars.

With Unbroken, she may have a winner. Here's why.

Laura Hillenbrand wrote the book on which the movie is based, the book a New York Times bestseller in 2010.

Unbroken is the story of WWII hero Louis Zamperini, a former Olympic track star who survived a plane crash in the Pacific, spent 47 days drifting on a raft, then was rescued and imprisoned by the Japanese for two and a half years.

A powerful book.

As a writer, Hillenbrand hit it out of the park with her first book in 2001, Seabiscuit: An American Legend, a nonfiction account of the career of the Depression-era racehorse Seabiscuit.

Writer/director Gary Ross adapted the book for the screen and then directed the 2003 movie Seabiscuit.

The movie was extremely popular, earning $148 million at the box office.

But back to Unbroken. The movie has another good thing going for it. The Coen brother, Joel and Ethan, wrote the film script.

Yes, the Coen brothers who have won a shelf full of Oscars and other awards for their movies Fargo, O Brother Where Art Thou?, No Country for Old Men, and True Grit.
ON BOOKS & WRITERS
Blog post
12-08-14
We wished for it

Come Christmas Day, we get to see Into the Woods, the movie!

It's been a long, long wait.

The Stephen Sondheim/James Lapine musical debuted on Broadway way back in 1987. Since then, it's been performed more times than all the other Sondheim musicals put together.

A wildly popular show.

I first saw it as a televison production on PBS's American Playhouse in 1991. This version featured most of the original Broadway cast including Bernadette Peters who played the Witch. Nobody better until Meryl Streep in the movie.

James Lapine directed the television version as he had the Broadway production.

It was a powerful evening of theater, the staging imaginative.

Several years later, I saw a high school production in my town. It came off okay, but when Kettle Moraine High School near Milwaukee did it a couple years later, they rented a professional set rather than cobble together one of their own. That plus superb costumes and a cast with mature singing voices provided a new night of superb theater.

So why did we have to wait so long for a film version?

It just took longer than anyone ever guessed for all the disparate forces to come together.

Columbia bought the film rights back in the early 1990s and teamed with Jim Henson of Muppet fame to adapt the stage production for the camera. It resulted in a script, two new songs by Sondheim, and a reading featuring Robin Williams as the Baker and Cher as the Witch.

About this time, Columbia chucked its management team, and the new team cancelled Into the Woods.

Lapine, who had written the book for the Broadway show and won a Tony for his efforts, was greatly relieved. He had not been asked to work on the Columbia production. He was tapped by Disney to write the film script for the production we will see later this month.

Disney did something else right. The management hired Rob Marshall to direct the movie. Marshall had hit it big first as a choreographer, then as the director on Broadway. For television, he choreographed and directed the musical Annie. In Hollywood, he choreographed and directed the musicals Chicago and Nine. Then came Pirates of the Caribbean. Marshall directed the fourth film in the series, On Stranger Tides.

When he came to Into the Woods, he hired John Depp – Jack Sparrow in Pirates – to play the Wolf.

Lapine's biggest job as the script writer was figuring out how to cut a fifth of the Broadway show so it would fit into a 2-hour film. Scenes and songs had to go, and story lines and characters had to be cut.

Not a problem for Lapine said he in a San Francisco Chronicle interview. "I'd been away from it (the show) for so long, I could say, 'You don't need this, you don't need that.' The irony was, I came in ready to tear the whole thing apart, but Rob (Marshall), oddly enough, tried to bring as much as possible from the original (Broadway show) into the film. Of course, you still want the film to be a unique experience, different from onstage."

Disney executives insisted that several changes be made so the movie would get a PG rating, that Rapunzel not be killed and that the prince not sleep with the Baker's Wife. Lapine and Sondheim fought to keep them in but lost.

Said Sonheim at a gathering of The Academy for Teachers – high school teachers of theater and drama, "Disney said, we don't want Rapunzel to die, so we replotted it. I won't tell you what happens, but we wrote a new song to cover it."

When one teacher said her students don't like it when the school administration forces changes in their school productions, Sondheim came back saying the students have a right to feel that way, to be angry, "but you have to explain to them that censorship is part of our puritanical ethics, and it's something that they're going to have to deal with. There has to be a point at which you don't compromise anymore, but that may mean that you won't get anyone to sell your painting or perform your musical. You have to deal with reality."

Lapine, Sondheim, and Marshall wanted Disney to make the movie, so they made the changes.

Want to get a look at one segment of the film? Here's the link to one of the scenes of Meryl Streep's performance as the Witch: http://io9.com/meryl-streep-gives-us-chills-singing-stay-with-me-fro-1661318066

ON BOOKS & WRITERS
Blog post
12-01-14
And we will see it Thursday evening

NBC is onto something . . . big, splashy musicals performed live in front of the cameras.

And done once a year.

And in December, during the lead-up to Christmas.

Last year, NBC brought us The Sound of Music.

This year, it's Peter Pan which airs Thursday evening

Next year, it's The Music Man.

While The Sound of Music was extremely well done, I didn't care for it. All the mediocre high school productions I've seen over the years have spoiled the show for me.

Now Peter Pan, that's different. I'm of the generation who saw Mary Martin fly across the set as Peter Pan live on television . . . twice . . . in 1955 and 1956. There was a third Mary Martin/Peter Pan performance for television, that one videotaped, then broadcast in 1960.

Once on tape, the show could be brought back again and again, and it was in 1963, '66, '73, '89, and '90.

Mary Martin flying, that was magic, stage magic I grant you, but magic.

And the host network?

NBC.

The 1955 show drew 65 million viewers, the largest audience ever for a single show up to that time.

All three shows were re-creations of the 1954 Broadway production that starred Martin as Peter and Cyril Ritchard as Captain Hook. Their stage performances earned Tonys for both of them.

Martin's performance on television earned her an Emmy.

We would see two more memorable productions, the 1979 Broadway revival with Sandy Duncan as Peter and the 1990 Broadway revival with Cathy Rigby in the starring role.

The Duncan show ran for 554 performances and the Rigby show for 307, those spread over four separate runs between 1990 and 1999.

Ahh, but you're saying I missed the Disney film.

I didn't.

It's just that Disney's Peter Pan predates Martin's Broadway show. It came out in 1953.

Here are three footnotes for you:

1. Peter, in all the big shows, has always been performed by a female, with the exception of the revue, Jerome Robbins' Broadway. Jack Noseworthy was cast as the understudy for Peter and played the role at least one night.

But why must Peter always be a female playing a boy? That goes way back to the 1905 Broadway play that starred Maude Adams at Peter. She was the first . . . and her success set the pattern.

But there is a theater tradition that predates Adams. In the original J.M. Barrie play first performed in England, an actress played Peter.

2. It's because of the popularity of Peter Pan that Wendy is now a common name for girls. Prior to the Barrie play, the name didn't exist.

Barrie stumbled on it this way. He knew a young girl named Margaret Henley whom he called 'Friendy'. The girl couldn't pronounce her Rs, so when she pronounced the nickname, it came out as 'Fwendy'.

Barrie liked it, and, when he was naming the oldest of the Darling children in his Peter Pan story, he dropped the 'f' and the oldest became Wendy.

3. Johnny Depp, who plays the Wolf in the film version of the Broadway musical Into the Woods that will be released on Christmas Day, portrayed J.M. Barrie in the 2004 film Finding Neverland. The movie, based on the Allan Knee play The Man Who Was Peter Pan, tells the story of Scottish author and playwright Barrie and the family who inspired him to create Peter Pan.
ON BOOKS & WRITERS
Blog post
11-24-14
"[But] I'm not going to tell you what it's about"

That's what Fonda told the Hollywood Reporter in May.

At the ceremony at which the American Film Institute presented Fonda with its lifetime achievement award, her son, Troy Garrity, in his speech, listed off a number of things she has achieved in her 76 years.

"And at 75," Garrity said, "she started writing a novel."

Bing! My antennae shot up.

Jane Fonda writing a novel?

To date, she's written exclusively nonfiction . . . two best-selling memoirs, My Life So Far (2005) and Prime Time (2011), plus Being a Teen (2014) and earlier books Jane Fonda's Workout Book for Pregnancy, Birth and Recovery (1984); Jane Fonda's Year of Fitness, Health and Nutrition (1985); Jane Fonda's Workout Book (1986); Women Coming of Age (1987), written with Mignon McCarthy; and Cooking for Healthy Living (1996), written with Robin Vitetta.

But back to Fonda's novel, we know this much and nothing more . . . it has a title, Amanda's Secrets.

She started writing it last year, but apparently has not finished it.

If Fonda has a publisher, she hasn't said. Nor has a publishing house announced that it has bought the book.

"Writing a novel scares me," Fonda told the Hollywood Reporter.

Fear, though, has never stopped her from doing anything she sets her mind to.

There are a fistful of books out there about Fonda, books written by others. One title grabbed me – Killing Jane Fonda.

This is a novel about the Vietnam war, and, like Fonda's novel, it isn't finished.

In 2011, author C.L. Lucas posted a 12-page scene as a Kindle book. Perhaps he was testing the waters to see whether there were enough readers out there to make it worth his time to write the full book.

Here's the publisher's blurb, likely written by Lucas because he doesn't list a publisher: "By early 1970, the Weathermen domestic terrorists had struck out on their own, fracturing the Students for a Democratic Society. Led by Bernadine Dohrn and the likes of Bill Ayers, a violent element of their organization planned upping the bloodshed in their quest to bring America down by assassinating soldiers at Fort Dix in March. Ignored, mistreated and in dire circumstance, a woman in their midst struggled with a change of heart brought by particulars of her health, leading her down a path from which she could not turn back."

Just as we don't know much about the book, we don't know much about Lucas other than he served 24 years in the military, first with the Navy and then the Air Force. He now lists himself as an author. He has a blog on WordPress, but there are no posts.

It would appear that, as a writer, the man is little more than a zero.

But he has a gem of a title for a novel.
ON BOOKS & WRITERS
Blog post
11-17-14
Me and "Heat"

For reasons I've not been able to discover, the creative team for the movie, In the Heat of the Night, set it in the fictional community of Sparta, Mississippi, rather than in Wells, South Caroline, where John Ball had placed the book.

A further surprise, the team didn't shoot the film in Mississippi or anywhere in the South.

They shot a good chunk of it in Illinois!

In Sparta, Illinois. Yes, there is a Sparta in the land of Lincoln, population 4,486.

Director Norman Jewison had problems with the Southern authorities, and star Sidney Poitier made it abundantly clear that he wouldn't go south of the Mason-Dixon Line for filming. So Jewison shot in Illinois. He found the buildings in Sparta right for a small Southern town. He also shot the Harvey Oberst chase scene in Chester, Illinois, and the scenes in and around Compton's Diner in Freeburg, Illinois.

Jewison and Poitier did travel to the mid-South, to Dyersburg and Union City, Tennessee, to shoot several scenes for the movie. Jewison particularly wanted Dyersburg because he found a mansion there that was perfect for the Endicott house.

For the television series, everything was different. Season 1 was shot in and around Hammond, Louisiana, 40 miles northwest of New Orleans.

Seasons 2 through 8 were shot in and around Covington, Georgia, 35 miles southeast of Atlanta. In fact, the Covington library became the set for the Sparta Police Department. Imagine yourself as a young mother having to explain to your child, "Hey, sweetie, we can't go to the library today for storytime because, well, they've got a TV crew there filming for a television show."

"What, Mommy, again?"

The series, which ran from 1988 to 1995, was Carroll O'Connor's, at least on the surface. He was the star of the show, and, additionally, the producers gave him the title of story editor. But for the first season, he wasn't permitted to change any of the scripts. And O'Connor didn't like that. He called the scripts recycled materials from other crime shows.

So, before season 2, O'Connor said he'd quit if he wasn't given more control.

The producers then made him a writer on the show. But it would not be until the fourth season that he got the control he wanted -- complete control of the show. To get it, he fired the entire writing staff. O'Connor did keep Cynthia Deming and William Royce on. He had written a two-hour episode with them the previous season and liked the quality of their work. O'Connor made Deming and Royce the show's story editors.

Here's where I come in . . . or didn't come in.

I was a graduate student at the University of Tennessee in the early 1990s, and I was a fan of the In the Heat of the Night series. One day, I was talking to one of my profs about writing a pop culture paper on how the show dealt with racial issues. I said I'd like to go down to where they were shooting, about a four-hour drive away, and interview O'Connor, let him talk about his thoughts and how he incorporates them into the show, how he works them out.

"You can do that?" the prof asked.

"Sure, I'm an old newspaper reporter."

But another idea surfaced for a paper that didn't require traveling. Money was always tight, so I pursued that and not O'Connor.

Still, I should have called.

I should have gone down for the interview.

What a fascinating day it would have been.
ON BOOKS & WRITERS
Blog post
11-10-14
No book, no movie

Most of us today know In the Heat of the Night either from the movie starring Sidney Poitier and Rod Steiger (1966) or the television series starring Carroll O'Connor and Howard Rawlins (1988-1995).

But before those, there was the book . . . written by one-time Wisconsinite John Ball.

While Ball was born in Schenectady, New York, in 1911, he grew up in Milwaukee and attended Carroll College in Waukesha, not far from where I live.

After he graduated from Carroll, Ball took a writing job with Fortune magazine. In 1940, he left the magazine to become an assistant curator at the Hayden Planetarium.

World War II broke out and Ball enlisted. He became a navigator assigned to the Air Transport Command, flying the Hump, over the Himalaya Mountains from India to Burma and back, hauling military cargo and troops for three years.

After the war, Ball joined Columbia Records and wrote liner notes for their albums. Next he became a music critic for the Brooklyn Eagle, then reviewed records for the New York World-Telegram.

Ball eventually moved to California – to Encino – where he worked as a deputy sheriff part time for the Los Angeles County Sheriff's Department and wrote books. In the later years of his life, he also reviewed books for Mike Shayne Mystery Magazine. Ball died in 1988 at age 77.

He wrote seven novels featuring his black detective, Virgil Tibbs: In the Heat of the Night (1965), The Cool Cottontail (1966), Johnny Get Your Gun (1969), Five Pieces of Jade (1972), The Eyes of Buddha (1976), Then Came Violence (1980), and Singapore (1986).

In the Heat of the Night won an Edgar Award for Ball in the category Best First Novel, that award presented to Ball by the Mystery Writers of America in the spring of 1966.

The movie, out the same year, collected a covey of Oscars and Golden Globes, including an Oscar and a Golden Globe for Best Motion Picture of the Year, plus an Edgar for writer Stirling Silliphant for Best Motion Picture Screenplay.

An Edgar for Ball for the book and an Edgar for Silliphant for adapting the book for the big screen. Wow. That makes us writers of crime stories tingle.

The movie spawned two sequels, They Call Me Mister Tibbs! (1970) and The Organization (1971). Poitier reprised his role of Virgil Tibbs in both. Neither movie did particularly well, and Poitier announced he was done with Tibbs. There would not be a fourth movie. Poitier didn't want to be typecast, stuck forever with playing police detectives.

Some differences between the book, the movies, and the television series. In the book, Tibbs is a detective with the Pasadena, California, Police Department who stops in Wells, South Carolina, on his way home and ends up helping the local police solve a murder.

In the first movie, Tibbs is a detective with the Philadelphia, Pennsylvania, Police Department who stops in Sparta, Mississippi . . . etcetera.

The television series followed the movie in setting its action in Sparta, Mississippi.

The murder victim in the book is one Maestro Enrico Mantoli, the conductor of the local orchestra and lead organizer of the forthcoming Wells Music Festival.

In the movie, the murder victim is Leslie Colbert, a wealthy businessman from Chicago who was going to build a factory in Sparta.

The second and third films are set in San Francisco where Tibbs is now a detective with the San Francisco PD.

Back to John Ball. He was a prolific writer. In addition to the Tibbs novels, he wrote either 15 or 28 others, depending on which source you use. The larger number comes from Ball's New York Times obit of October 18, 1988. Most of those books were mysteries. Ball also wrote four Tibbs short stories, three of which were published in Ellery Queen's Mystery Magazine, and he edited two anthologies, both collections of mystery short stories.

Here are two footnotes for you:

– Ball was a magician when he was a student at Carroll College. He performed for pay under the names Jacques Morintell and Howduzi. Ball made the "Who's Who in Magic" list in the May 1933 issue of The Sphinx, a magazine for magicians.

– Ball took a breather from his Virgil Tibbs mysteries after the third book and wrote a political thriller, The First Team. It was published in 1972. The book is a 'what if' story, what if the U.S. surrendered to the Soviet Union without a shot being fired? Remember, this story takes place during the Cold War. An ulta-secret agency known as The First Team schemes to retake the country by stealing a nuclear submarine.

Stealing a nuclear sub? Sounds like Tom Clancy's The Hunt for Red October. But Clancy wouldn't write his book for another 12 years.
ON BOOKS & WRITERS
Blog post
10-27-14
Who are ye, Lawrence Alexander?

Four novels are credited to Lawrence Alexander. I told you about three of them last week, The Big Stick, Speak Softly, and The Strenuous Life, the three novels in Alexander's Theodore Roosevelt Mysteries series published between 1986 and 1991.

The fourth book is Rubicon, a political thriller that came out in 2008.

Alexander was a mystery writer, for television before he turned to books.

A mystery writer.

Why would he write a political thriller? It seems out of keeping. And why publish it 17 years after the last TR book? Too big a time gap.

So I did a little poking around and discovered that the real Lawrence Alexander did not write Rubicon, that DW Buffa did. Buffa had adopted the Lawrence Alexander name as a pen name probably because he's a writer of legal thrillers and his fans might not buy a Buffa book that was not a legal thriller.

Other genre writers have faced the same problem when they wanted to break out and move into other genres, thus the pen name gambit is fairly common in the book world.

Buffa, a California lawyer, did well as a writer of legal thrillers. His Joseph Antonelli series - Antonelli is a superstar defense attorney - is highly regarded.

He broke in in 1997 with The Defense, his first Antonelli book.

His third, Judgement, was nominated for an Edgar Award for Best Novel of the Year for 2002, the Edgars presented by the Mystery Writers of America. Only the best mystery, crime, and thriller writers get nominated, and only the best of the best win. The top award that year went to T. Jefferson Parker for his book, Silent Joe. Novels by Ed McBain, SJ Rozan, and Harlan Coben also were nominated for the best award.

Parker, McBain, Rozan, and Coben - classy company.

Buffa's foray into the world of authoring political thrillers as Lawrence Alexander didn't go nearly as well. Said the reviewer for Publishers Weekly of Rubicon, "Alexander's mildly entertaining debut, a political thriller, gets off to a fast start, but suffers from imagination fatigue as it settles into a predictable course. Soon after Sen. Bobby Hart, a rising California Democrat, gets word that terrorists are planning to strike on American soil as the presidential race heats up, the killings, code-named 'Rubicon,' begin. The Democratic nominee falls victim to a suicide bomber in Los Angeles; the leading Republican suffers the same fate in Atlanta. Doggedly and almost single-handedly, Hart forages around until he figures out that Rubicon is not the work of Islamic extremists. Blatant similarities between the book's Republican administration and the current Bush administration may irk even hardcore Democrats, while a subplot involving Hart's emotionally fragile wife back in California verges on the silly. The story limps to the finish with a tedious courtroom scene."

Buffa came out with a sequel, The Grand Master, the next year under his own name this time. If there were reviews, I couldn't find any, and that's likely because Buffa published the book himself through CreateSpace. It would appear the publisher of Rubicon, HarperCollins, had turned it down.

Reader reviews of The Grand Master, what few there were, ranged from five stars down to one.
ON BOOKS & WRITERS
Blog post
10-20-14
Teddy Roosevelt, detective

I've been reading a lot about TR, particularly his early life in David McCullough's biography of Roosevelt, Mornings on Horseback, and MuCullough's history of the building of the Panama Canal, The Path Between the Seas.

TR was such a colorful, larger-than-life figure, it got me wondering whether any fiction writer had ever cast him in the roll of a detective as Elliot Roosevelt had with his mother, Eleanor Roosevelt. Actually, William Harrington ghost wrote the Eleanor Roosevelt Mysteries series and continued writing it for 10 years after Elliot Roosevelt died. Twenty-one books in all.

I write mysteries and crime novels, so the thought intrigued me. Teddy as a detective.

It also intrigued one-time TV mystery writer Lawrence Alexander. Way back when, he wrote for the PI series Barnaby Jones and others.

In 1986, an editor at Doubleday bet the house, or maybe just the side porch or the back door, on Alexander's first Theodore Roosevelt mystery, The Big Stick.

The book wasn't exactly a stinky, but the reviewer for Publishers Weekly called it overblown, circuitous, and unconvincing.

Alexander had set the story in the mid-1890s, when TR was New York City's police commissioner.

Here's the reviewer's description of the book's storyline: "In a series of baffling thefts, a gang steals valuables (Old Masters, a priceless musical score, etc.), and later returns them, but without the containers in which they arrived in the U.S. Exceptions are Buffalo Bill's saddle and little Anna Eleanor Hall's doll, recovered but ripped open. Teddy rampages all over the five boroughs after the crooks, whom he surmises are seeking diagrams for an invention by a protégé of Thomas Edison. There are murders, fist fights, wild chases and nonstop close calls clamoring for the reader's attention before TR triumphs and yells 'Bully!' for the last time. The author also drags in side plots involving numerous public figures: Henry Clay Frick; Antonin Dvorak; Isadore Baline (Irving Berlin); Elliot Roosevelt, his mistress Mrs. Evans and their 'illegitimate bastard'; in addition to the child who would become Mrs. Franklin D. Roosevelt. And, to complete the picture of the bombastic Teddy, Alexander presents him as a foe of anti-Semitism and a champion of women's rights."

All in 348 pages.

Alexander wrote a second TR mystery, Speak Softly, and Doubleday bet on that one, too.

While I've not found any reviews of the book, I'm guessing they were not good because Doubleday passed on the third – and final – TR mystery, The Strenuous Life. Instead, Knightsbridge brought it out in 1991.

Said the Publishers Weekly reviewer of this one, "This burlesque starts in 1895 when Theodore Roosevelt was police commissioner of New York City. Our impetuous, ebullient hero plunges in and out of a dizzying number of dime-novel adventures that contain less reality than your average kid's cops 'n' robbers game. Supporting players in this third of a series include John D. Rockefeller, J.C. Penney (as a street peddler selling celluloid 'Teddy Teeth'), reporter Jacob Riis, Richard Mansfield, David Belasco, Frederick Remington – and Geronimo. The action includes the explosion of a bomb sent to T.R.'s office, a raid on the 71st Armory to steal weapons, the murder of a would-be tipster at the Polo Ground, a shootout in the funhouse at Coney Island, the trapping of Apache insurrectionists in an abandoned Oklahoma mine, the holdup of a train carrying munitions from a Du Pont factory, and a crashing denouement in a dinosaur gallery of the Museum of National History. Some readers may find the book bully; most will think it silly."

As bad as the books were, or maybe just not very good, here's what's interesting. There are still new copies of The Big Stick floating around the book world, and you can buy one for just under $200. If you're willing to settle for a used copy, you can get that for a penny. Plus shipping, of course.

Same for used copies of Speak Softly and The Strenuous Life.
ON BOOKS & WRITERS
Blog post
10-13-14
Brian Lies brings out "bats" book number 4

Children's author/illustrator Brian Lies – you pronounce his name LEES because his ancestors came from Scotland – launched Bats in the Band, his fourth book in the series, back in August. But a couple Fridays ago, he returned to the Riverside Public Library in Riverside, Illinois, where he had set his second bats book, Bats at the Library.

The occasion was a fundraiser for the Friends of the Library. And herds of kids and adults, too, including Marge and me, came to hear Brian read his book.

And, oh, the questions the kids asked . . . what's your favorite animal? do you like bats? do you have kids? How long does it take you to make a book? why does that one bat have floaties?

Favorite animal . . . "Armadillos. You've got to love anything that can roll up into a ball. Maybe someday I'll do a book about an armadillo."

Bats . . . "Not my favorite animal. But the idea for the first book came from my daughter when she was in second grade. One morning, I went upstairs to hurry her along in getting ready for school, and she was all smiles and said, 'Daddy, come look at this.' She took me to the window and pointed to four bumps of ice on the glass and said, 'Look, Dad, it's a bat in the ocean.' I thought I could make a story out of that."

That became Bats at the Beach, released by Houghton Mifflin in 2008. It became a New York Times bestseller as have all the bats books that have followed. Said fellow children's author Daniel Pinkwater in his review of Bats at the Beach on NPR's Weekend Edition Saturday back there in 2008, "Brilliant, brilliant paintings . . . just a whiz-bang summer book, anytime book. Everybody should look at this."


More questions answered

Making a book . . . "First, I don't make books," Brian said. "Printers make books. I write the stories and paint the pictures. It takes me about nine months to do that for a book."

The little bat with floaties . . . The floaties are water wings that look a little bit like corn chips. A little bat needs them if he's going to go swimming. "That little bat is featured in my first book, Bats at the Beach, and you'll always find him in my other books."

Near the end of Bats in the Band, the little bat wearing his floaties gets to play the cymbals. He does it so well that the conductor gives the little bat his baton. And on the last page, we see the little bat asleep in his mother's wings, happy, and he's holding onto the baton.

Brian may not have seen Bats at the Beach growing into a series. It was, after all, two years between book 1 and book 2.

"After Bats at the Beach came out," Brian told his audience of kids at the Riverside Library, "I was visiting with my local librarian, and she said, 'I shouldn't tell you this, but we had a bat in the library once.' I said, 'Oh, really?'"

As he said later, as a writer, when an idea comes along, you grab it.

Brian grabbed the "we had a bat in the library once" and turned it into his second book in what was now to be a series.


One last story

Brian is a showman and a promoter. For his first book, he created a beach scene on a car he had.

He did something similar for books 2 and 3.

For book 4, Bats in the Band, he was looking for something musical, so he built a sewer-pipe organ around his car. That's it in the picture.

I asked, "How do you play it?"

"With flip-flops," said Brian. "You slap out a melody on the pipes with your flip-flops."

You want to know more about Brian Lies and his books? Here's the link to his website: http://www.brianlies.com/

ON BOOKS & WRITERS
Blog post
10-06-14
Husband/wife detectives, the idea was not Dashiell Hammett's

The Grand Dame of Mystery, Agatha Christie, was the first to create a husband/wife team of sleuths, Tommy and Tuppence Beresford. They appeared first in Christie's 1922 novel, The Secret Adversary.

Christie would write three more Tommy and Tuppence crime novels, plus a collection of Tommy and Tuppence short stories.

It's interesting that, while Tommy and Tuppence started out as amateur sleuths, they eventually became pros, setting up their our private detective agency.

Did Dashiell Hammett have Tommy and Tuppence in mind when he created Nick and Nora Charles, his high-living sleuths?

There's no way of knowing. Certainly Hammett never said.

Nick and Nora appeared in Hammett's one and only Nick and Nora mystery, The Thin Man, in 1934. Spin-offs . . . six Thin Man movies, a radio series, and a television series.

Nick and Nora were witty and debonaire and oh-so-carefree. Because they were wealthy – Nora had the money – they could spend their spare moments solving crimes. While Nora was an amateur sleuth, Nick was not. He, before he and Nora married, was a PI – a private investigator.

Richard Lockridge perhaps was next in creating a husband/wife detective team that enjoyed a significant commercial success. He and Hammett were contemporaries. Both were working on stories for their married sleuths in the early 1930s – Hammett, Nick and Nora Charles; Lockridge, Pam and Jerry North. But they were on opposite coasts and likely were unaware of one another and their projects.

Lockridge was the first to publish, but only vignettes of his Mr. and Mrs. North. The New York Sun ran them. He then put his sleuths into a series of short stories for The New Yorker.

It was four years after Hammett published The Thin Man that Lockridge teamed with his wife, Frances, to write the first Mr. and Mrs. North novel, The Norths Meet Murder (1940). A Broadway play followed, a movie, 25 more novels, a radio series, and a television series.

A contrast with Nick and Nora. Pam North did most of the sleuthing in her partnership while Nick was the detective in his partnership.

The next, and perhaps last, really successful husband/wife sleuthing team to come along did not start life in a crime novel. They appeared on television. Hart to Hart ran for five years on ABC (1979-1984 . . . 110 episodes), and then got a second life in eight made-for-TV movies.

Novelist/screenwriter Sidney Sheldon created the Harts, but not the series.

In Sheldon's script, written for CBS, the Harts were spies. But the network never filmed a pilot.

Eventually producers Aaron Spelling and Leonard Goldberg picked up the script. They gave it to screenwriter Tom Mankiewicz with the directive to update the script and make it more contemporary.

Mankiewicz had the credentials. He had written the screenplays for three James Bond movies.

Spelling and Goldberg liked the new script and ordered a pilot be shot with Mankiewicz directing it.

The brass at ABC liked the pilot and brought the series.

Jonathon Hart, wealthy, owns a multi-national electronics conglomerate that doesn't need much of his attention, and Jennifer Hart, his wife, is a freelance journalist. They are jet-setters. Jonathon even owns his own Gulfstream corporate jet.

Nick and Nora had a chauffeur. So did the Harts, only theirs – Max – went one better. He was also the Harts' cook and butler.

Nick and Nora had a dog, Asta, a wire-haired fox terrier. The Harts also had a dog, Freeway, so named because the Harts found the dog, a Löwchen, wandering on an L.A. freeway.

You may remember the line that opened every show, spoken by Max: "This is my boss: Jonathan Hart, a self-made millionaire. He's quite a guy. This is Mrs. H – she's gorgeous. She's one lady who knows how to take care of herself. By the way, my name is Max. I take care of both of them – which ain't easy; 'cause when they met, it was murder."

So, who is your favorite husband/wife sleuthing team?
ON BOOKS & WRITERS
Blog post
09-29-14
He wrote five novels, only five

It's hard to believe that, as famous as Dashiell Hammett is as a writer of mysteries and crime novels, he wrote only five. . . and all were published within a five-year period, 1929 to 1934.

The Maltese Falcon is his best known, of course.

That book gave us Sam Spade, private eye.

The most fun, however, was The Thin Man, his last book. That one gave us the witty and urbane Nick and Nora Charles.

Hammett's first four books started life as serials in magazines. The last, again The Thin Man, was so good that MGM bought the film rights before the book even went to press . . . so the book came out in January of 1934 and the film in May.

The movie did exceedingly well at the box office, earning almost six dollars for every dollar it cost to make the film. As a consequence, it was no surprise that MGM wanted to make a sequel.

They hired Hammett to write the screenplay.

He wrote two, After the Thin Man and Another Thin Man, and he included instructions on how to incorporate ideas developed by Albert Hackett and Frances Goodrich, the husband/wife writing team who wrote the screenplay for the first Thin Man movie.

In After the Thin Man, released in 1936, Hackett and Goodrich were credited with writing the screenplay and Hammett with providing the characters and the story.

In Another Thin Man, released in 1939, Hackett and Goodrich again were credited with writing the screenplay and Hammett with providing the story.

Hammett had no part in the final three films in the series. He was, of course, credited with providing the characters.

For the 1941 film, Shadow of the Thin Man, Harry Kurnitz developed the story, then, working with Irving Brecher, wrote the screenplay.

Kurnitz and Robert Riskin wrote the story for the 1945 film, The Thin Man Goes Home. But Kurnitz lost out in writing the screenplay. Riskin and Dwight Taylor got that job.

For the final film, Song of the Thin Man, released in 1947, MGM turned to new talent, Stanley Roberts for the story, and Steve Fisher and Nat Perrin for the screenplay.

Here's where we start collecting footnotes:

– 1– An early draft of The Thin Man, published in several collections of Hammett's works, is only 10 chapters long, and, surprise of surprises, Nick and Nora Charles don't appear anywhere in those chapters.

– 2 – The Thin Man is not Nick Charles, although Charles and the actor who portrayed him in the six Thin Man movies, William Powell, were rather thin. The Thin Man is Clyde Wynant, the murder victim in the book and the first movie.

– 3 – Hammett's granddaughter, Julie Rivett, published his screenplays for After the Thin Man and Another Thin Man as novellas in her 2012 book, Return of the Thin Man.

– 4 – Three years ago (2011), actor Johnny Depp announced he would star in a remake of The Thin Man, that Rob Marshall, his director for one of the Pirates of the Caribbean movies, would direct, and that Warner Brothers would bankroll the whole project. The project may be dead because Depp's last several films lost big money. Ooo, The Lone Ranger. It was a stinker.
ON BOOKS & WRITERS
Blog post
09-22-14
Fury Road started as a kind of graphic novel

Mad Max, the Australian movie trilogy that made Mel Gibson an international star, is back.

Well, next year when Mad Max: Fury Road is released to a metroplex near you.

The new movie didn't start with a script, no, but with 3,500 panels drawn by storyboard artists working under the direction of producer/director George Miller. They turned his ideas for a storyline into visuals, scenes to be filmed.

Essentially, the 150 pages of storyboards was a graphic novel without words.

But it was enough to net Miller the leading actors he needed.

Even in finished form – the screenplay – there's not much dialogue.

Here's the set-up. In the dystopian world of Fury Road, fuel is scarce and water even more scarce. Max, a damaged warrior, finds himself drawn into the struggle of Imperator Furiosa who has fled an evil warlord's citadel, leading a collection of women looking for a new home.

The movie is one long chase.

Said Miller in an interview for Entertainment Weekly, "I wanted to tell a linear story, a chase that starts as the movie begins and continues for 110 minutes. In this crucible of very intense action, the characters are revealed."

Fury Road is a Western on wheels.

And those wheels are spectacular. The gearheads in the audience will be wowed by them because the cars and trucks the Ausie mechanics built are over-the-top bad.

Here's a footnote for you. Miller completed his movie storyboards more than a decade ago. Then came 9/11. Following that, the value of the dollar dropped, and Twentieth Century Fox pulled out of the project.

So Miller put the storyboards in a filing cabinet and went to work on other films.

In 2009, he pulled the storyboards out and launched a search for a cast.

He shot much of the film in 2012.

Fury Road will be released on May 15, 2015.
ON BOOKS & WRITERS
Blog post
09-15-14
Stories from the Mother Road

Marge and I were in The Main Street Big Band's audience, last month, when the leader announced the band would now play a number "all of you will recognize."

And most of us did . . . Bobby Troup's song Get Your Kicks on Route 66.

Troup composed it in 1946 and Nat King Cole recorded it the same year.

What really came to mind as I listened was Nelson Riddle's Route 66 Theme for the 1960-1964 television series Route 66 . . . Martin Milner and George Maharis cruising down the highway in a Corvette, in search of themselves and America.

I could hear the theme music. I could hear it.

Then I began to wonder who wrote that show?

I honestly did not know, although I watched half or more of the 116 episodes.

So google Route 66, the TV show.

Answer?

Stirling Silliphant.

Silliphant wrote a lot of dynamite television scripts in the late 1950s through the 1970s . . . more than 700 hours of prime-time drama including scripts for shows such as Playhouse 90; Perry Mason; Alfred Hitchcock Presents; Naked City; Route 66, of course; and Longstreet.

He also wrote the scripts for three mini-series, Pearl, about the attack on Pearl Harbor; Space, based on James Michener's novel about our early space program; and Mussolini: The Untold Story.

He wrote for the big screen as well . . . 47 movies. His screenplay for In the Heat of the Night, based on John Ball's 1965 novel, won him an Oscar and, from the Mystery Writers of America, an Edgar for Best Motion Picture Screenplay.

But back to Route 66.

Silliphant wrote the pilot for it that aired as an episode in Naked City.

The networks and potential advertisers weren't interested in the pilot, so Naked City producer Herbert Leonard told Silliphant to rework the script. Silliphant did. Leonard liked the new script and ordered it to be filmed, paying for it himself.

The new pilot sold CBS executives on the series, and Chevrolet came on board as the sponsor.

The series broke ground for television. Every episode was filmed on location. None were shot on a sound stage or on a studio's back lot.

Silliphant and location manager Sam Manners drove the country, looking for settings that would make for great cinematography. When they found such a place, Silliphant would come up with a story that matched the setting and then write the script. A couple months later, the film crew and actors would show up and, in a week, shoot the episode.

Thirty episodes a year, 116 locations in all, ranging from an offshore oil-drilling rig (Louisiana) to Carlsbad Caverns (New Mexico) to the Glen Canyon Dam then being built (Arizona).

Said Todd VanDerWerff in a post on avclub.com last year, "What gave all of this [the series] an even greater sense of verisimilitude was the fact that it was all shot on location across the United States. The series didn't swap out Los Angeles for Butte, Montana – it went to Butte, Montana. It was unprecedented, both for the period and even for today, but this sense of place informed the show and gave it almost the feel of a docudrama."

As to the writing, which was exceptional, VanDerWerff said, "The series was heavily scripted in highly literate, often beautifully dense scripts by Silliphant and a writing team that included two other eventual Oscar winners, Alvin Sargent and Frank Pierson. But it [the show] was also a beautiful portrait of a country that was slowly being knitted together much more tightly by the twin inventions of television and the highway system."

Scouting locations, writing scripts on the fly, shooting in the field, it was a chaotic process . . . but it worked and set Route 66 apart from all other television shows. Said VanDerWerff, "(It) added up to something that wasn't happening on other TV shows, a sense of the country at large getting boiled down into an hour of TV every week and an epic sweep that stuck out in a young medium."

All right, here are three footnotes for you:

– 1 – Producer Herbert Leonard originally wanted to use Troup's Get Your Kicks on Route 66 as the theme music for Route 66, but when he added up what the royalties were going to cost him, he hired Nelson Riddle to compose theme music that he – Leonard – would then own. And a great piece of music it turned out to be. It was one of the first television themes to make Billboard magazine's Top 30, and it also was nominationed for two Grammys.

– 2 – Actor Lee Marvin credited Route 66 star Martin Milner with helping his career. Milner broke Marvin's nose "just enough", said Marvin, to improve his look. It happened during a scripted fistfight in episode 9 of the second year.

– 3 – The show was shot in black-and-white. While most viewers thought the Corvette that Milner and Maharis drove was red, in most episodes it was brown because brown filmed better. The idea that the car was red came from the Route 66 board game. The box cover showed Milner and Maharis driving a red Corvette.
ON BOOKS & WRITERS
Blog post
09-08-14
Should you buy this book?

Review
Assault with a Deadly Lie
a Nick Hoffman novel of suspense
by Lev Raphael
Terrace Books, a University of Wisconsin Press imprint
October 14, 2014

Should you buy author Lev Raphael's eighth and newest book in his Nick Hoffman mysteries series?

Depends.

Chapter one of Assault with a Deadly Lie is a thrill ride. Police storm through the home of college professor Nick Hoffman and his partner, Stephan Borowski, on a tip – anonymous, of course – that someone is being held hostage in the house and that guns are involved. The police haul Borowski off to jail because he's named in the warrant, Borowski who is a writer-in-residence at the same university at which Hoffman teaches English courses.

The incident is both shaming and horrifying for Hoffman and Borowski as they come to realize someone is out to get them. Why? Well, that's part of the mystery. The other part is, as we expect, who?

Those who've read any of the books in the series know that Hoffman is an amateur sleuth. And why shouldn't he be? Among the courses he teaches is crime fiction.

In chapters two and three, Hoffman and his partner wallow in despair. They just can't get their heads together and get much done. Those are depressing chapters to read. If you can get through them, there is a glimmer of hope that the story is going to pick up. Hoffman's and Borowski's lawyer, a neighbor new to the community, tells Hoffman, "You're a sleuth, aren't you? Get out your gear and start sleuthing" since the police are your enemies.

But Hoffman doesn't get beyond developing a partial list of suspects and that with Borowski's help. One disaster after another beset the partners as whoever is out to get them turns up the heat.

At one point, Hoffman is convinced that someone in a black Cadillac XTS is following him. He's never able see the driver's face nor get a license plate number. Hoffman later learns one of his suspects leases a Cadillac XTS, and, yes, the car is black.

Even later, someone in a white panel van belonging to the university appears to be spying on Hoffman, doubly curious because Hoffman has figured out that, under the guise of security, the university has installed lots of TV cameras in its buildings and that his department chair is using the cameras in her building to spy on her staff, including Hoffman and Borowski.

The black car reappears late in the book. Hoffman sees it double-parked outside a shop where he's having coffee. He races out to see who's in the car, but the driver tears away, however not before Hoffman gets the license plate number, not of a black Cadillac, but a black Chrysler 300.

Now we mystery fans and mystery writers know that all the suspects we are going to meet, as mean, devious, treacherous, and nasty as they will be, they didn't do it. The culprit will be someone we never suspected, someone we met early in the book who is nice and innocuous and maybe even helpful to the detective, the sleuth, or the police.

I was looking for that person while I read Assault with a Deadly Lie . . . Celine, Hoffman's office assistant; Father Ryan, the priest who is a friend and spiritual guide for Borowski; Minnie Berrigan, Hoffman's and Borowski's neighbor, a sweet little old lady who takes care of their dog when they have to be away.

Here Raphael doesn't play fair. While he plants a clue in chapter one as to who the perpetrator is, Hoffman doesn't discover who the person is until the end of chapter 19. And we don't meet the perp until the next chapter, chapter 20 – the last chapter – when he's storming through the building where Hoffman and Borowski have their offices, killing everyone who gets in his way as he searches for Hoffman and Borowski . . . to kill them.

This last chapter is a terrific chapter.

If only Raphael had ended the book there, but he chose to tack on an epilogue . . . to answer all unanswered questions, etcetera, an epilogue that detracts from the power of that last chapter.

Raphael sets his book in SUM, the fictional State University of Michigan, in the fictional city of Michiganapolis which we learn in chapter eight is the capital of Michigan.

Michiganapolis? That's one hokey name. Why not set the book in the real capital city, Lansing?

Raphael could have done that, should have done that. A fictional capital city? That's hard to buy, particularly when Raphael puts some of the action in his book in the very real city of Ludington, Michigan.

The real capital city is home to Michigan State University, so Raphael would have had to give his fictional university some name other than State University of Michigan. Not difficult.

Incidentally, Raphael teaches creative writing at Michigan State University.

Footnote: The business end of the book business is a mystery to me and may well be to you.

Terrace Books, the publisher and an imprint of the University of Wisconsin Press, priced Assault with a Deadly Lie at $26.95, rather high for a short novel – 176 pages – as well as for a novel by a writer not a lot of people know.

For comparison, I checked on recent Dennis Lehane and John Grisham novels, Lehane and Grisham both New York Times bestsellers. William Murrow priced Lehane's new and rather short novel The Drop – 224 pages – at $24.99, and Doubleday priced Grisham's much longer novel Gray Mountain – more than twice the length of Raphael's at 384 pages – at $28.95.

Here's another book biz mystery for you. Assault with a Deadly Lie won't be released until October 14. Yes, you can place an advance order now with Amazon and get the book at a discount price of $19.86.

However, if you can't wait until October 14, you can buy the book today from Super Book Deals, new for $16.07 or used for $23.66.

I can't explain that pricing nor how Super Book Deals got its hands on new and used copies to sell ahead of the release date.

As I have said, the business end of the book business is a mystery.
ON BOOKS & WRITERS
Blog post
09-01-14
Jeremiah Healy departs the world the hard way

Remember that statistical concept, the bell-shaped curve?

Plot the grades, for example, of all students taking freshman English, and you have a relatively small group of F students on the left, the great mass of C students in the middle, and, on the right, a small group of A students . . . with the groups of D and B students on either side of the bell.

You can plot mystery and crime writers in the same way. This is my field. On the left is a relatively small group of writers who are just awful. In the middle is the great mass of us who are average writers or a little bit better. And on the right is that handful who are our best . . . great stylists and superb storytellers. Writing in the past decade, that group includes Max Allan Collins, Michael Connelly, James Ellroy, Sue Grafton, John Grisham, Dennis Lehane, Walter Mosley, Sara Paretsky, Robert B. Parker, Scott Turow . . .

And Jeremiah Healy.

Healy died two weeks ago, leaving the world by committing suicide.

He had long suffered from depression and was a heavy drinker, a bad combination. On the night of August 14, Healy gave up.

He broke out from the pack in the 1980s with his series of John Cuddy private eye novels, winning such acclaim and respect from his fellow PI writers that they elected him president of Private Eye Writers of America in 1991. He served a two-year term. In the next decade, his colleagues elected him president of International Association of Crime Writers.

He also wrote a second series of crime novels, his Mairead O'Clare legal thrillers, under the pen name Terry Devane.

Healy as well was a short story writer of excellence.

Said he in a Jon Jordan interview some years ago for CrimeSpree magazine, "I've so far done about 60 short stories, mostly mystery. What I like about them is they are fun to do, especially when you have a twist idea that just doesn't have the shoulders to carry an entire novel (think of the Alfred Hitchcock TV series). Also...a short story featuring a series character, like John Cuddy, can be a great 'sampler' for a reader who subscribes to Ellery Queen or Alfred Hitchcock, but might not buy an unfamiliar author's novel without getting a 'taste' of character and writing style."

I met Healy a dozen years ago when he was the master teacher for a week long Write-by-the-Lake workshop in Madison, Wisconsin. I was one of his students. He was dynamic speaker and a gifted teacher.

What an experience that week was.

I waylaid Healy one evening and asked him to read the opening for a novel that I was working on, the novel that became The Watch, the first book in my AJ Garrison crime novel series.

It's simple . . . a newspaper story about the murder of a doctor who also is a political leader in his community, a murder that makes no sense to all the people the reporter interviews, a murder for which there are no suspects. Said the sheriff interviewed by the reporter, "We got no witnesses. We got nothing. Old Doc was about the nicest man around, helped just about everybody in the county. There's no one would want to do him harm."

The doctor, the story reports, had $40,000 in his pocket when he was found shot to death.

Said Healy when he finished reading, "I've never seen anybody do this. This is an interesting idea, an interesting way to start a mystery."

So I asked if he would be willing to blurb the book when I got it finished?

Yes, he said.

What I didn't know then that I learned only recently, Healy liked to blurb books for new writers. He told Jordan in that CrimeSpree magazine interview, "I don't review books, but I do blurb them. I don't think of the blurb as a review, but rather a letter of recommendation: Here's what I think is a strong point of the work. People like Bob Parker and Tony Hillerman did it for me twenty years ago when I was breaking in, and I like to continue the tradition."

Had I only known this when I finished The Watch, I would have sent the manuscript to Healy. But back then I thought this guy's a big-time writer, one of our best, I can't impose on him.

That was an error on my part and my loss.

And now you and I have lost Jeremiah Healy for all time. He had so many great stories yet to tell, yet to write, stories that none of us now will get to read.

That's our greater loss.
ON BOOKS & WRITERS
Blog post
08-18-14
Agatha killed him 70-plus years ago

But he won't die on Public Television until sometime in November.

Here's the story.

British actor David Suchet has made a career of portraying Agatha Christie's Belgium detective on British television and PBS's Masterpiece Mystery, starring in 70 episodes based on Christie's Poirot novels and short stories . . . 70 shows over 25 years.

To date, 67 have aired here, the latest, The Big Four and Dead Man's Folly on July 27 and August 3 respectively.

For those in a hurry to see the final three episodes, Elephants Can Remember, Labours of Hercules, and Curtain: Poirot's Last Case, you can subscribe to Acorn TV and see them right now. Elephants went up last week, Labours today, and Curtain will go up next Monday.

For the rest of us, our local public television station will broadcast the three television films in November.

Suchet was reluctant to play Poirot when the role was first offered to him in 1987.

Two years before, he had appeared in the big-screen adaptation of Agatha Christie's Thirteen at Dinner, not as Poirot, but as Inspector Japp.

Peter Ustinov played Poirot and did in three more movies in that series . . . and he carried with him the same cast from Thirteen at Dinner, except for Suchet.

Said Suchet in one interview, "If I'd been good, I would have been Inspector Japp in all of those other films. I would never have been asked to play Poirot."

Suchet is a method actor. He inhabits the characters he portrays on stage, television, and in the movies. He studies them.

For Poirot, even before accepting the role, Suchet read all the Poirot novels – 30 of them – and the raft of Poirot short stories, and he made notes from them, 96 one-liner notes of things Christie put in her stories that Poirot does or how he does them, how he looks and moves, what he wears.

Suchet carried those notes with him onto every Poirot set. His intent was to portray Christie's Poirot, to be faithful to her work. And the consensus of the critics and Poirot fans is that he has done that.

Christie's daughter and her husband who, for a long time, managed Christie's literary estate, once expressed their appreciation to Suchet for him having gotten it right.

Suchet has written a book about his Poirot experiences that fans of the series are likely to buy in big numbers, Poirot and Me.

In this 320-page tome, he discusses each of the 70 episodes, and, at the end, he lists the 96 notes he carried in his file to remind him of Poirot's characteristics.


Poirot's Last Case

Christie grew tired of Poirot and it shows in some of her later novels and short stories. They don't have the verve and imagination of her earlier works.

Here she did something unusual. Christie wrote what she wanted to be the last Poirot novel to be published while she was still at her peak of creativity as an author . . . in the early 1940s. This was Curtain, the book in which her detective would die.

She put the manuscript in a bank vault with instructions that it was not to be taken out until after her own death.

Well, Christie lived another 30-plus years, writing her last Poirot novel, Elephants Can Remember, in the early 1970s. It was published in 1972.

She then wrote one more book, Postern of Fate – a Tommy and Tuppence mystery – published in 1973.

Christie sensed her writing life was done, so she ordered Curtain and Sleeping Murder, her last Miss Marple mystery, also written 36 years earlier, brought out of the vault and published.

They hit the bookstores in 1975.

The next year, she died.

British book critic Matthew Coady, writing in The Guardian on October 9, 1975, said Curtain was both "a curiosity and a triumph," that "through it, Dame Agatha, whose recent work has shown a decline, is seen once more at the peak of her ingenuity."

He then summarized the plot and the questions raised within the plot and said, "In providing the answers, the great illusionist of crime fiction provides a model demonstration of reader manipulation. The seemingly artless, simplistic Christie prose is mined with deceits. Inside the old, absurd conventions of the Country House mystery, she reworks the least likely person trick with a freshness rivaling the originality she displayed nearly 50 years ago in The Murder of Roger Ackroyd."

A couple months later, Coady selected Curtain as his Book of the Year, saying, "No crime story of 1975 has given me more undiluted pleasure. As a critic, I welcome it, as a reminder that sheer ingenuity can still amaze."

A superb book for Christie to go out on and, from the excerpts of the television film I've seen, a fine film with which Suchet ends his Poirot career.

One more, one more

Last year, the Christie estate approved British thriller writer Sophie Hannah writing a new Poirot mystery, The Monogram Murders.

It's up on Amazon now, so you can buy it today, but you won't get your copy until after the release date, September 9. William Morrow is the publisher.

Should someone buy the film rights to The Monogram Murders and offer the role to Suchet, he's already said he will turn it down.

Said he, "I would never be in an original screenplay. I don't want to do that. I'm Agatha Christie's Poirot."
ON BOOKS & WRITERS
Blog post
08-11-14
From Spencer's Mountain to Mister Peepers

Imagine my surprise while watching Spencer's Mountain, the 1963 movie based on Earl Hamner's novel of the same name, to see Wally Cox come on the screen as Preacher Goodman.

I had lost track of him after the two early TV series in which he starred, Mister Peepers and The Adventures of Hiram Holliday.

Take all the comedies about teachers and teaching that you've ever seen and they trace their roots back to Eve Arden's Our Miss Brooks (CBS Radio, 1948-1957, and CBS Television, 1952-1956) and Mister Peepers (NBC Television, 1952-1955).

Wally Cox played Jefferson Junior High School science teacher Robinson J. Peepers . . . so named Peepers because of the glasses he wore as the character and in real life.

Here's how early the show was in the history of television. It was broadcast live, the actors working in front of an audience in New York City's New Century Theater. The shows were not filmed and edited before broadcast . . . and videotape had yet to be invented.

We have the shows today only because they were filmed with a 16-millimeter camera focused on a television screen. Kinescopes the films were called.

Mister Peepers was a Milquetoast kind of character - shy, kind, someone who wore thick glasses and spoke in a high-pitched pedantic voice. So successful was Mister Peepers that Cox became typecast.

Yet, here's the surprise, he was an athlete. He hiked and rode a motorcycle and was a master electrician.

He did get to show off his athletic ability and prowess at least twice on television, first in a May 11, 1960, broadcast of I've Got a Secret during which he and host Garry Moore ran around on stage assembling furniture while the panel was blindfolded. The second time came in the pilot for Mission: Impossible. Here Cox was cast as a safecracker and wore a tight, sleeveless t-shirt.

Here's another surprise. Cox was a close friend of Marlon Brando who eventually played the mob boss in The Godfather, winning an Oscar for that performance.

They were introduced to one another as 9-year-olds in 1933 in Chicago where their families lived.

A few years later, the Cox family moved to New York, and the Brando family followed a decade later.

In the late 1940s, Brando and Cox, now in their mid 20s, became roommates. They shared an apartment. Brando encouraged Cox to study acting with Stella Adler, then one of the top acting teachers in New York.

Their friendship stayed so strong over the years that, when Cox died in 1973 at the age of 48, Brando sneaked in through a back window of Cox's house so he could attend Cox's wake unobserved. There was no funeral.

Cox's wife asked Brando to pick up her husband's ashes at the mortuary and spread them in Cox's favorite hiking places.

He collected them, all right, but he did not spread them. Brando instead kept the ashes of his friend in an urn in his bedroom and reportedly talked to them every night. By this time in Brando's life, he had become a rather strange man.

After another close friend died, Sam Gilman, and then Brando, the ashes of the three actors were placed in a common urn and spread in Death Valley and Tahiti.

Now you wouldn't know any of this had I not seen Wally Cox in Spencer's Mountain and began wondering about his life.

Oh, yes, Cox was a writer, publishing Mr. Peepers, a novel created by adapting several scripts from the television series; My Life as a Small Boy, the story of his childhood, idealized; Ralph Makes Good, a parody of Horatio Alger; and The Tenth Life of Osiris Oakes, a children's book.
ON BOOKS & WRITERS
Blog post
08-04-14
Spencer's Mountain

It all started with catching the last hour of the 1963 movie, Spencer's Mountain, on television the other night.

I knew Earl Hamner Jr. had written the novel, a bestseller when it came out in 1961 – it was Hamner's second book – and that Warner Brothers had bought the film rights.

What I did not know was why the film was shot in Wyoming's Grand Teton Mountains rather than Virginia's Blue Ridge Mountains where the book was set. Delmer Daves, who wrote the screenplay, then produced and directed the movie, wanted scenery that was more imposing, more impressive . . . so he chose the Grand Tetons in and around Jackson Hole. The massive, rugged, snow-covered mountains in the background in the film and the great expanses of blue sky are breath-taking.

James MacArthur played Clay Spencer's (Henry Fonda) son in the movie, just graduating from high school. I knew MacArthur from the original Hawaii Five-O series that ran on CBS from 1968 to 1980. So that sent me on a search.

MacArthur was not cast in the Hawaii Five-O pilot. Tim O'Kelly played the role of Detective Danny Williams, but test audiences didn't like him. So show producer Leonard Freeman called in MacArthur with whom he had worked the year before on the film Hang 'Em High.

MacArthur returned in 1996, in the first attempt to recreate the Hawaii Five-O series. Gary Busey played the new McGarrett and MacArthur a much older Dan Williams who was now the governor of Hawaii. The pilot episode never got on the air.

The second attempt, in 2008, to recreate the series also failed.

But the third attempt succeeded as we all know, the new Hawaii Five-O now going into its fifth season.

What you and I didn't know is that the first episode aired on CBS first on September 20, 2010, 42 years to the day after the premier of the original Hawaii Five-O.

MacArthur was to have made a camero appearance back in the first season, but he died before the episode could be filmed.

He was 72.

A fine actor.

Here's a footnote for you. MacArthur's step-mother was Helen Hayes, a grand actress and longtime Broadway and film star. She made a guest appearance on Hawaii Five-O in 1975 as MacArthur's Aunt Clara who helped him solve a murder.
ON BOOKS & WRITERS
Blog post
07-28-14
The irrespressible Miss Marple, she's second to Poirot

Agatha Christie brought Miss Jane Marple into the world six years after she created Hercule Poirot. Poirot first appeared in Christie's 1920 novel, The Mysterious Affair at Styles, Marple in "The Tuesday Night Club", a short story that The Sketch magazine published in 1926.

Over the years, Christie grew sick of Poirot, but never Miss Marple. She loved the elderly spinster whom she based in part on her step-grandmother. Miss Marple had a shrewd intelligence that enabled her to solve difficult mysteries, mysteries that always baffled the St. Mary Mead constabulary.

Ten actresses have portrayed Miss Marple on television and in the movies. Who was the best?


Give me Margaret Rutherford

Dawn Charles, my cover designer, called the other day and asked, "What are you doing?"

Reading up on Miss Marple, I said.

"Oh, I love her. Do you remember the Masterpiece Mystery series some years ago?"

I do. That series starred Joan Hickson as Miss Marple, and Christie fans believe Hickson did the best job of nailing the Marple character of all the actresses who have portrayed her. Certainly, that's Dawn's view.

I remember watching the first several episodes, and I gave up. As accurate as Hickson's portrayal was, I didn't enjoy it.

You see, I came on Miss Marple in a series of four movies in the 1960s that featured Margaret Rutherford as the sleuth.

They were light comedies, and the last of the films, Murder Ahoy!, was a hoot.

Here's a factoid for you. Joan Hickson appeared in the first Marple/Rutherford movie Murder, She Said, the storyline based on the Christie's 1957 novel 4:50 from Paddington. Hickson played a minor character, a former cook and housekeeper.

Here's another factoid for you. Christie saw Hickson on-stage in the 1940s in her play Appointment with Death. Christie was so impressed with the actress that she sent her a note saying "I hope one day you will play my dear Miss Marple."

A third factoid. Christie found Rutherford's performance as Miss Marple a disappointment. It wasn't the Marple she had created. Rutherford's Marple was bold and eccentric, Christie's prim and bird like. Nonetheless, Christie dedicated her 1962 Marple novel, The Mirror Crack'd from Side to Side, to Rutherford.

What does all this lead to? A recommendation form me to watch the four Rutherford/Marple movies, on DVD or a TV movie channel. They are fun.
ON BOOKS & WRITERS
Blog post
07-23-14
Waiting for Endeavor, writing live

Waiting 11 months for Endeavor's season two now seems easy because I wasn't overly invested in the story of a young Detective Inspector Morse of the Oxford Police. But now that season two has ended – the final episode, episode 4, aired Sunday night – I am invested . . . and waiting another 11 months for season three will be excruciating.


The cliffhanger

We crime and mystery fans love conspiracies. Look at Richard Castle of ABC's Castle. He spouts conspiracies in every show to explain the murders that Kate Beckett and he are investigating. It's a romp.

The hints of conspiracy planted in the first three episodes of Endeavor this season were much darker. Evidence disappears, including a little black book. And there seems to be something sinister about the proposed merger of the Oxfordshire County Police Department with the Oxford City Police, to form a new Thames Valley Force.

Assistant Chief Constable Clive Deare, of the county police, appoints himself to lead a covert investigation of the two police departments and City Hall – expose and arrest the crooked cops and politicians involved in the conspiracy – and he recruits Morse's mentor DI Fred Thursday and Morse to be his leg men.

One or more of the murders in this episode may have been witnessed by a runaway boy, a boy Morse is seeking and sees being driven away in a county police car.

Morse puts the pieces together and figures out who committed the murders and why, but he needs the testimony of the boy to prove his suspicions.

Thursday tells Morse to take his findings to Deare and ask for Deare's help. He does and tells Deare he needs the boy and county appears to have him.

Later that night, Deare calls Morse and tells him to meet him at an old warehouse in the industrial district, that he has information on the boy's whereabouts and will share it there.

It's a setup.

DI Hugh Chard, a slimy, ambitious character with the county police, a character despised by Thursday, steps out of the shadows to shoot – murder – Morse, but Morse sees him in his car's rearview murder and rams into him, then makes his getaway amid a hail of gunfire.

When Morse gets to the city police station, he learns Thursday has been called out to Blenheim Vale. He knows this, too, is a setup when an officer he trusts tells him that county has ordered the city police to stand down and stay away from Blenheim. Blenheim was a home for troubled boys in the 1950s and '60s that is to be torn down so the new Thames Valley Police Station can be built on the site.

Conspiracies . . .

– The developer, a major contributor to the police widows and orphans fund, who wants to build the new police station bribed a councilman to get the project through and approved by the Oxford council.

– The councilman, as a young man, was the administrator at Blenheim. He sexually abused boys in his charge. Deare, as a young constable assigned to Blenheim, and the Blenheim's doctor worked with the administrator to cover up the abuse. The three may have murdered one of the boys who was seeking revenge on the administrator.

– Deare and DI Chard whitewashed the investigation of the suicide death of a boy abused by the administrator/future city councilman.

– Deare, or someone under his control at the county police, murdered a reporter investigating the developer and the councilman. They also murdered two men who were boys at Blenheim, men Deare believed had talked to the reporter about the abuse at Blenheim.

Morse races to Blenheim, to tell Thursday that Deare is on his way and intends to kill him. Thursday had already suspected that and has decided to take a stand against Deare and whoever may come with him.

Unknown to Thursday, Morse, and you and me, Deare is already at Blenheim. He steps out from a room behind Thursday and Morse and shoots Thursday – a chest shot intended to kill him.

Now holding Morse at gunpoint, Deare tells Morse the details of the conspiracy, that he now intends to kill Morse "while attempting to arrest you for the murder of Chief Constable Standish," a murder by strangulation that he, Deare, committed using Morse's scarf. Tying up loose ends, Deare says.

As he's about to pull the trigger, a woman steps through the door behind Deare and shoots him, the woman, the daughter of the Blenheim doctor, whom Deare had molested when she was a child, when her family lived outside the grounds of Blenheim. She's murdered her father for his involvement in the conspiracies and for allowing her to be abused. She now shoots/kills herself, horrifying Morse.

The city police show up to take control. An ambulance rushes Thursday to a hospital. Does he survive? We don't know. Cliffhanger #1.

With minutes to go before the end of the program, a team from the county police show up and arrest Morse for the murder of Standish.

In the final scene that fades to black, we see Morse sitting in a jail cell wondering what the heck has happened. Cliffhanger #2.

It all is superb plotting and storytelling by the show's writer, Russell Lewis.

Come back next summer for season three. I'll be in the audience with you to see how Lewis gets our young hero out this ultimate of ultimate messes.
ON BOOKS & WRITERS
Blog post
07-18-14
My turn, writing live

I blog about other writers, but today I'm the subject . . . because Sunday I'll be writing live in front of an audience at an event host Oak Village Garden Center here in Janesville has advertised as "One for the Books."


First there was Iced

Iced is book 1 in my John Wads Crime Novella series.

Not read it yet? Treat yourself. Get Iced either as a real book or a Kindle book from Amazon.
And you can do it today.

Book 2, Rubbed Out.

At chapter 12, I'm a third of the way into this one.

The murder that John Wads investigates in Rubbed Out is an old one, happened 85 years ago during Prohibition times in Wisconsin.

You're going to love this book because you will get to attend the grand opening of a gangster saloon, the saloon's decor completed when the owner drives up in Al Capone's car.

Book 3, Sleeping with the Fishes, is a new project. I've set this story in part at Oak Village because the garden center has hosted me at several special events this year.

Yes, someone will be offed at Oak Village and the body left floating in the garden center's indoor pond.

Who's the killer? I just figured that out the other day. I can tell you this that, as in all well-written mysteries, it's the last person you would suspect. I also can tell you that you will meet him – or her – in the first chapter.

I'll be write a portion of Sleeping with the Fishes Sunday. If you come out to Oak Village, you can read along as I write because what I tap out on my keyboard will be projected up a screen for all to see. You want to ask a question? Feel free to interrupt me.

Zack Zweifel of Office Max's Print Center and I created the cover you see here. I needed something to show Sunday.

This will not be the final cover. When cover designer Dawn Charles and I go to work on that one, the result will be more like the cover Dawn created for Iced. It will have a darker, much darker look.

Appropriate because murder is a dark subject.


Meet John Wads

Wads's real name, my detective in this series of novellas, is John Wadkowski.

He first popped up in a crime novel that I have yet to publish, a novel titled For Want of a Hand.

Defense lawyer Diane Quinn needs an investigator, and she hired Wadkowski.

My notes on Wads at that time were few: Former Army military police investigator, now the night manager for the Kwik Trip store by the bypass. He wears a corduroy jacket.

A former Army cop running a convenience store? He ought to be working for the State Police or the Sheriff's Department, but that doesn't happen.

I fleshed Wads out when I made him the lead character in his own series of books.

Here are my notes from Iced: Wads is a man who helps people, a quasi private investigator based in Jamestown, Wisconsin, the seat of fictional Wappello County situated south of Madison, between Dane and Rock counties.
– About 35, single.
– Drinks Muscle Milk. Drives a Chevy Silverado dually.
– Was career Army, an investigator with an MP unit in Iraq. Turned down promotion to captain because he didn't want command. Quit the Army to come home when his parents died in a car accident. Takes over the family dairy farm but is forced to sell the herd and equipment when milk prices plummet. Leases the farm to a neighbor, rents out the farmhouse, and moves to Jamestown, to an efficiency apartment. The city police, sheriff's department, and State Patrol have hiring freezes, so takes a job as an assistant manager/night shift for a Kwik Trip convenience store.

The members of my writers group laughed when they read the section of the novella in which Wads is at a bar, not having a bump and a beer, but drinking Muscle Milk.

Said one, "You made that up."

I didn't. Muscle Milk is a body builder's beverage.

At the store, he drinks Joe, advertised as "Water with a work ethic."

Wads is no Perrier man.
ON BOOKS & WRITERS
Blog post
07-14-14
Maya Angelou on language, how she made it sing

Open any of Maya Angelou's books and the magnificence of her writing just sweeps you in. Said she in one interview, "I want to write so well that a person is 30 or 40 pages in a book of mine before she realizes she's reading."

It's hard work to get writing that reads so well, writing that to you and me looks easy.

Reading the Bible was one of Angelou's warm-ups to a morning of writing. Yes, reading the Bible.

George Plimpton, in interviewing Angelou for a story for The Paris Review a couple decades ago, asked her why the Bible?

Said she, "The language of all the interpretations, the translations, of the Judaic Bible and the Christian Bible, is musical, just wonderful. I read the Bible to myself; I'll take any translation, any edition, and read it aloud, just to hear the language, hear the rhythm, and remind myself how beautiful English is. Though I do manage to mumble around in about seven or eight languages, English remains the most beautiful of languages. It will do anything."

There is a melody in the language, she said.

To which Plimpton asked, "Do you transfer that melody to your own prose? Do you think your prose has that particular ring that one associates with the King James version?"

Said Angelou, "I want to hear how English sounds; how Edna St. Vincent Millay heard English. I want to hear it, so I read it aloud. It is not so that I can then imitate it. It is to remind me what a glorious language it is. Then, I try to be particular and even original [in my writing]."

Writing was not easy for Angelou. It consumed great amounts of time and energy.

"I try to pull the language in to such a sharpness that it jumps off the page," she told Plimpton. "It must look easy, but it takes me forever to get it to look so easy. Of course, there are those critics—New York critics as a rule—who say, Well, Maya Angelou has a new book out and of course it's good but then she's a natural writer. Those are the ones I want to grab by the throat and wrestle to the floor because it takes me forever to get it to sing. I work at the language."

Angelou's habit was to write in the mornings and edit and rewrite in the evenings.

"If I've done nine pages [in the morning], I may be able to save two and a half or three," she told Plimpton. "That's the cruelest time you know, to really admit that it doesn't work. And to blue pencil it. When I finish maybe fifty pages and read them—fifty acceptable pages—it's not too bad. . . . "The editing, one's own editing, before the editor sees it, is the most important."

Fellow writers, Angelou was right, wasn't she?
ON BOOKS & WRITERS
Blog post
07-01-14
Maya Angelou, an extraordinary writer

One news service, in announcing the death of Maya Angelou on May 28, said, "A literary voice revered globally for her poetic command and her commitment to civil rights has fallen silent."

Angelou's death was not unexpected. She was 85 and in frail health.

To those of us who are writers, Angelou was a colleague . . . an exceptional writer and poet . . . and a singular master of the autobiography.

She wrote seven, each concentrating on a short segment of her life.

It was her first, I Know Why the Caged Bird Sings, that established Angelou as a writer we should pay attention to. In that book, she recounts her life up to age 16. Here we learned how she was abandoned by her parents and raped by her mother's boyfriend, that she became homeless and a teen mother. She told the story of the brutality of the Jim Crow South in which she grew up, of the harsh racism she experienced.

The book came out in 1969 and became an international bestseller. The next year, I Know Why the Caged Bird Sings was nominated for a National Book Award.

Some critics have called her seven autobiographies autobiographical fiction. The books aren't straight autobiography as we have come to know the genre. Angelou took liberties, centering her books on themes such as racism, identity, family, and travel.

Linguist and author John McWhorter says the events in her books are episodic and crafted like a series of short stories, that their arrangements do not follow a strict chronology. Instead, says he, they are placed to emphasize the themes of her books.

Angelou described her work with autobiography this way in a 1990 Paris Review interview, "Autobiography is awfully seductive; it's wonderful. Once I got into it, I realized I was following a tradition established by Frederick Douglass – the slave narrative – speaking in the first-person singular talking about the first-person plural, always saying I meaning we. And what a responsibility! Trying to work with that form, the autobiographical mode, to change it, to make it bigger, richer, finer, and more inclusive in the twentieth century has been a great challenge for me. I've written five now and I really hope . . . that people read my work. The greatest compliment I receive is when people walk up to me on the street or in airports and say, Miss Angelou, I wrote your books last year and I really – I mean I read . . . That is it – that the person has come into the books so seriously, so completely, that he or she, black or white, male or female, feels, That's my story. I told it. I'm making it up on the spot. That's the great compliment."

Angelou was a storyteller, a master storyteller. She knew that storytelling always won in the end. Said she in another interview, "I want to write so well that a person is 30 or 40 pages in a book of mine before she realizes she's reading."

Book 2 in Angelou's autobiography series, Gather Together in My Name, came out in 1974. It tells the story of her life from age 17 to 19 (1944-1948), depicting a single mother's slide down the social ladder into poverty and crime.

She broke through a kind of ceiling with her third autobiography, Singin' and Swingin' and Gettin' Merry Like Christmas. Up to that time, no prominent African American had ever written three volumes about his or her life. That book covers Angelou's life from 1949 to 1955.

Here are the other books in the series and the years covered:
– The Heart of a Woman (1957–1962)
– All God's Children Need Traveling Shoes (1962–1965)
– A Song Flung Up to Heaven (1965–1968)
– Mom & Me & Mom.

This last was more of an overview of Angelou's life. Random House brought Mom & Me & Mom out last year.
ON BOOKS & WRITERS
Blog post
06-23-14
A winemaker goes to the library
Mogen David was the only wine I knew way back a half-century ago, when I first decided to see whether I liked wine.

Beer and I didn't get along. I couldn't get it past my nose. There was just something about the aroma . . .

So one night when I was out with friends at a tavern, I ordered a glass of Mogen David. I did not know what to expect. Turned out Mogen David was a big-bodied wine, rather sweet as I remember, and with a pretty hefty alcohol content . . . 15 percent, maybe 18 percent.

I didn't fall off the stool, but neither was I eager to drive home.

Mogen David was one of the first national brands as was Italian Swiss Colony. In the 1950s, they were joined by Gallo and a couple others.

Wine coolers became the craze in the 1980s. I came to like those of Bartles and Jaymes – great commercials that always concluded with Frank James giving the tagline "and thank you for your support" – never knowing those wines were Gallo products.

I only made the connection this year when I read Ernest & Julio: Our Story, the memoir of Ernest and Julio Gallo, the brothers who built their small family grape and wine business into the nation's largest winemaker.

There it is in chapter 20, Ernest tells the Bartles & Jaymes story. A fascinating read.

Well, the whole book is.

The brothers got their start way back when they were kids, growing up on their parents' grape farm in California. Gallo senior grew grapes which he sold both in the fresh market and to winemakers.

The brothers did the same thing when they went out on their own. But near the end of Prohibition, in 1933, they decided to make their own wine and take the profit for themselves. Before Prohibition and after, commercial winemakers sold their wines in bulk to bottlers around the country who bottled the product, slapped their labels on the bottles, and wholesaled them into bars, liquor stores, and grocery markets.

The brothers built their winery in Modesto, everything new. But they had a problem. They didn't have a winemaker, a vintner. The only wine the brothers had made was at home, in small batches, wine that was pretty well vinegar by spring.

The big wineries had hired the few vintners who were around in 1933, so Ernest Gallo did the only thing he could think to do.

He went to the Modesto Public Library.

Gallo wanted a book on winemaking.

None in the library.

Wrote Gallo, "After all, we were just ending more than a decade of national Prohibition, during which there had been no call for winemaking literature."

As he started to leave, the librarian called him back. There might be some old pamphlets in the basement, she said. Why don't you do down and look?

Gallo did. And he found two pamphlets, one on fermentation and the other on the care of wine, the second written by Frederic Bioletti, a professor and top researcher of viticulture and enology at U.C. Davis.

"This," wrote Gallo, "was the beginning of our knowledge about making commercial wine....Those old pamphlets probably saved us from going out of business our very first year – as did those new wineries that produced undrinkable wines."

See why I like libraries?

About anything you want to know, you can find it at your neighborhood library . . . even today in the age of Google and Wikipedia.
ON BOOKS & WRITERS
Blog post
06-16-14
'My Fair Lady' goes mystery

It had to happen.

Somebody had to turn My Fair Lady's Henry Higgins and Eliza Doolittle into amateur sleuths.

The characters are so delightful and so inviting . . . and well known, though not as well know as when the musical and the movie were hits, the Broadway production in the mid to late 1950s, the movie in the mid 1960s.

Were George Bernard Shaw still alive – he wrote Pygmalion on which the musical was based – he'd likely be shuffling around with his hands clasped behind his back, muttering, "How could they do this to the characters I created?"

Or perhaps he'd be sending his lawyers out to sue authors Meg Mims and Sharon Pisacreta and publisher St. Martin's Press for a share of the royalties for the Eliza Doolittle and Henry Higgins Cozy Mysteries series. Book 1, Wouldn't It Be Deadly, will be out on September 23; book 2, Move Your Blooming Corpse, next year.

Mims and Pisacreta are long-time friends living and writing in Michigan. Mims has two western mysteries and three novellas out; Pisacreta, editor of Lake Effect Living magazine, has two romance novels out and short stories in two anthologies.

Chapters have not yet been posted for Wouldn't It Be Deadly either on Mims's website, the website of D.L. Ireland – Mims's and Pisacreta's pen name – or Amazon, so I can't tell you how good or not so good the book may be. There are blurbs posted and, of course, those are good.

Of course.

What I can leave you with is the plot teaser posted by the publisher: Following her successful appearance at an Embassy Ball – where Eliza Doolittle won Professor Henry Higgins's bet that he could pass off a Cockney flower girl as a duchess – Eliza becomes an assistant to his chief rival Emil Nepommuck. After Nepommuck publicly takes credit for transforming Eliza into a lady, an enraged Higgins submits proof to a London newspaper that Nepommuck is a fraud. When Nepommuck is found with a dagger in his back, Henry Higgins becomes Scotland Yard's prime suspect. However, Eliza learns that most of Nepommuck's pupils had a reason to murder their blackmailing teacher. As another suspect turn up dead and evidence goes missing, Eliza and Higgins realize the only way to clear the Professor's name is to discover which of Nepommuck's many enemies is the real killer. When all the suspects attend a performance of Hamlet at Drury Lane, Eliza and Higgins don their theatre best and race to upstage a murderer.

What do you think? Are you going to put down your $25 for the print book or $12 for the ebook?
ON BOOKS & WRITERS
Blog post
06-09-14

"The dictionary is my friend"

Marge and I went to the Tommy Awards in Madison, Sunday evening. The Tommys annually honor the best in high school musical theater production in a large section of southern Wisconsin.

The most popular show by the number of productions this past school year? Les Miserables.

But productions of Oklahoma, Music Man, Annie, West Side Story, and Beauty & The Beast won honors, too, shows you expect high schools to do.

Here, though, was the joy for writers, Shorewood High School's production of The 25th Annual Putnam County Spelling Bee.

Casey Tutton, in the role of Olive Ostrovsky, stepped out on stage singing "My Friend, the Dictionary" and wowed the audience as did Connor Hopkins – same school, same production – when he came on later as Leaf Coneybear singing "I'm Not that Smart" which concludes with the triumphant line, "I love to spell."

In the show, Vice Principal Panch asks Leaf to spell acouchi. That's the name of a South American rodent. After some stumbling around, Leaf spells the word.

And Panch announces that is correct.

To which Leaf responds in song: "I might be smart. / My siblings can't believe that I got it right, / but I got it right. / Right. / I didn't cheat. / I saw this light / and it was neat. / I like to laugh./ I like to spell / ...I like it a lot!"

Let's go back to Olive, singing about her friend, the dictionary: "I live in a house / where there's an oversized dictionary / that I read / as a girl / on the toilet.

"I love my dictionary / and I love the indented border. / Every word's in alphabetical order. / Ergo, lost things / always can be found.

"And I wrap my head around / the fact that in one book / is the entire language of our species, / which is a favorite term of Nicci's / who's the great-grandfather of Christina Ricci's. / (Laughs) / Yes, I joke, but the words in the dictionary / are the friends that I'll have forever, / more than the friends I have made in school."

Ah, yes, the writer's friend, the dictionary. In that one book, as Olive sings, is the entire language of our species.

Well, not the entire language, but a lot of it.

Of course, for writers, as for you and me, the challenge remains how do you find a word in Webster's if you can't spell it?

Footnote: The 25th Annual Putnam County Spelling Bee opened on Broadway at the Circle in the Square Theatre on April 15, 2005. It ran for almost three years – for 1,136 performances – and won two Tony Awards, for Best Book and for Best Featured Actor.

Here it won five Tommys, for Outstanding Musical, and four for Outstanding Lead Performers – Casey Tutton (Olive Ostrovsky), Connor Hopkins (Leaf Coneybear), and Simon Earle (William Barfy) in the Shorewood production, and Fiorella Fernandez (Olive) in the Madison Country Day School production.
ON BOOKS & WRITERS
Blog post
05-26-14

Drone thriller

Said thriller writer Stephen Coonts of Richard Clarke's new thriller, Sting of the Drone, "This rip-snorting thriller may be the best unclassified peek you will ever get on the new high-tech offensive in the war against terrorism. A seminal, prophetic, troubling must-read."

Publishers Weekly gave the book, out two weeks ago from Thomas Dunne Books, a starred review. Those are hard to come by.

Said the reviewer in part, "Insider knowledge of politics paired with amazing state-of-the-art technical details fuels this realistic nonstop action thriller, the best yet from Clarke... [Clarke] has set the standard by which all such titles in this growing subgenre will be measured."

Clarke has an advantage over most thriller writers who want to spin out a tale about drone warfare. As the National Coordinator for Security and Counter-Terrorism for three presidents, he was a key man in developing our national drone program.

Clarke knows the hardware. He knows how drone operators work, their procedures and the decisions they have to make. He knows what happens after a drone fires its missile. And he knows what can happen when those attacked strike back.

Said Clarke in an NPR interview with Lynn Neary, he takes readers "behind the curtain to see things they would never get a chance to see, to raise questions that readers should ask: What is it that we are doing? Is this [attacking terrorists with drones] the right thing to do? What are the risks we run if we do it?"

But at the top of his list, Clarke said he set out to write a thriller readers will stay with until the last page. Those who read the book before publication say he's done that.

I don't think so.

I've read the 13 pages Amazon has posted, and they are clunky.

Those pages don't show a mastery of the writer's craft. It makes me wonder what the Thomas Dunne editors were doing when Clarke's manuscript was before them, drinking Schnapps-laced coffee perhaps.

Clarke piles in tiny, tiny details not necessary to telling a good story. And his speech tags . . . my writers group would never let Clarke get away with "the Justice Department representative interjected."

I know, 13 pages is not enough to judge the story. Sting of the Drone indeed may be, as Stephen Coonts says, a rip-snorter.

Coonts and David Morrell, who also blurbed the book, write openings that grab the reader, that suck us into a story that races forward.

Clarke's opening pages are, well, yawners.

The action begins to pick up on page 4 when a drone pilot spots something unusual on the screen from his drone's cameras.
Begins to pick up.
Begins too late.
ON BOOKS & WRITERS
Blog post
05-19-14
New Spenser novel out

Robert B. Parker, the creator of the Boston P.I., Spenser, died in 2010, but not Spenser.

He lives on in new novels written by Ace Atkins, four of them so far including Cheap Shot released this month by Putnam.

Atkins was a well-known mystery writer before the Parker estate tapped him in 2011 to continue the Spenser series.

While a lot of Spenser fans were delighted that more books would be on the way, some fans were not.

"I knew that people were going to get on email and Facebook," Atkins said in a recent interview on NPR's Only A Game. "They were going to say 'Who is this guy?' and 'What is he doing?' And it was funny. A lot of those letters happened when it was announced that I was going to be continuing Spenser, which was not too far after Bob's death. His final novel came out – a book called Sixkill, which is a terrific book – the last Spenser that Bob wrote. And I got a lot of nasty letters about that book. They said, 'If you think you could write like Robert Parker, this in no way sounds [like him],' 'You don't know Spenser.' I got all that stuff."

Most Spenser fans who followed Atkins into the new novels agree that he has indeed gotten Spenser right.

Parker was a prolific writer . . . 67 books in total, including 40 Spenser novels, nine Jesse Stone novels, four Virgil Cole and Everett Hitch novels – these are westerns – and six Sunny Randall novels.

Since the Parker estate hired Atkins to continue the Spenser series, it also hired Michael Brandman to continue the Jesse Stone series and Robert Knott, the Cole & Hitch series.

Brandman collaborated with Parker on the Spenser and Jesse Stone movies, even co-writing three Jesse Stone film scripts. So he was a natural selection, as was Knott. Knott, an actor/writer/producer, had adapted Parker's Appaloosa, a Cole & Hitch novel, for film, co-writing the script with actor/producer Ed Harris.

Atkins has written three Spenser novels, Lullaby, Wonderland, and Cheap Shot; Brandman, three Jesse Stone novels, Fool Me Twice, Damned If You Do, and Killing the Blues; and Knott, two Cole & Hitch novels, Ironhorse and Bull River.

Notice the cover for Cheap Shot . . . the publisher put Parker's name at the top in big, big print and made this design feature standard on all the covers for all the books that Atkins, Brandman, and Knott have written and will write in the future.

Good reason to do the covers that way. It's Parker's name that sells the books.
ON BOOKS & WRITERS
Blog post
05-09-14
No one dies tonight

Surprise. On tonight's final show of the season for "Blue Bloods", none of the principal characters will be shot.

What a change, and a refreshing one, too, from what has become the standard season-ender show for a television drama.

"Dallas" introduced this ultimate cliff hanger on March 21, 1980, when J.R. Ewing took two bullets to the chest.

All through the summer, it seemed that every other person asked me "Who shot J.R.?"

I didn't know.

Larry Hagman didn't know either, and he played J.R. The show's writers didn't resolve that question for months.

We all waited, an estimated 83 million of us, until November 21 for the answer, for the first show of "Dallas's" delayed 1980-81 season to air.

Eighty-three million. That's more people than voted in that year's presidential election.

Tom Selleck, who stars in "Blue Bloods", took a different tact for his show.

Said he in a recent interview, "It's become almost a cliche that people say, 'Who's gonna die in the finale?'"

He told the show's writers, why don't you just write the best typical episode you can for our season ender?

And they did.

Said Selleck, "I don't want to give anything away, but this (episode) is very watchable. It's the culmination of a lot of things, and it does affect relationships, some of them permanently. It's just a real nice yarn."

Marge and I will be in the audience tonight for this non-standard finale for a television drama . . . a real nice yarn.

How about you?
What is a blog, anyway?
Remember when everyone had to have a blog? My gosh, that was more than two decades ago.
I think most of those blogs, as most of the blogs today, probably had a readership of two . . . the blogger and the blogger's mother.
One writer friend blogged about her cat. I read a post and a half and quit.
Back in 2005, Chicago Sun-Times columnist Zay Smith teed off on the blogging phenomenon in a column titled "Blog, blogged, blogging, blogger." Here it is:

March 31. Posted by QT at 3:30 p.m.
Editors call QT into office. Say they are fascinated by the phenomenon of blogs. Editors ask QT if it might take a weekly look at blogs, putting "the QT spin on it." QT is thankful that this is not about recriminations for the Twinkie-burning incident. Says it, too, is fascinated by blogs and can hardly wait to get going.
Check your drain April 1. Posted by QT at 11:31 p.m.
QT has no idea what a blog is. Spends day desperately searching for definition: Dictionary is of little help: "a chronological log published on a Web page . . . shortened form of Weblog . . . blog, blogged, blogging, blogger." Michael Gorman of the American Library Association is of some help: "A blog is a species of interactive electronic diary by means of which the unpublishable, untrammeled by editors or the rules of grammar, can communicate their thoughts via the Web." Some help, but a little snooty. He is right about one thing, though: "It sounds like something you would find stuck in a drain."
Pressing onward
April 2. Posted by QT at 2:44 am.
Answer comes in the middle of the night. A.J. Liebling. "Freedom of the press belongs to those who own one." Very limited until now. The Sun-Times presses, for example, cost $100 million. But now, with the World Wide Web, people can publish and potentially reach millions with only a computer, a modem and a line to the outside. Makes Gutenberg look like a piker. QT is very excited. Taking the rest of the day off.
RSS . . . XML . . . MNOP . . .
April 3. Posted by QT at 5:12 p.m.
Starting to take a look at First Amendment on steroids. There are at least 8 million American bloggers. Blog readership is up 58 percent from last year. Almost one Internet user in four visits blogs. And five percent of Internet users say they use RSS aggregrators or XML readers to get the news. Those are the five percent who know what RSS aggregrators and XML readers are.
Scattered wisdom
April 4. Posted by QT at 6:18 p.m.
One problem with taking a look at the World Wide Web: It is a tangled Web. Think of a library where there has been an explosion. Piles of books everywhere, scattered at random. How do you look something up? Pick up one book. No, that's not the one. Pick up the next book. No, that's not the one. Pick up the next book . . .
Shmoo's news
April 5. Posted by QT at 11 a.m.
There are 197,000,000 Google hits for "blog." Blogs range from Sean Hannity Tuned into America (www.hannity.com) down to Carrieoke's Knitting Blog, http:// carrie.prettyposies.com, or from Carrieoke's Knitting Blog down to Sean Hannity Tuned into America, depending on how you look at it. Carrieoke wants you to know that she is a "crafty schmoo." Except that it should be "shmoo." And it should be "tuned in to America," by the way. For example: "Sean Hannity is a crafty shmoo who is tuned in to America."
Anyone can do it
April 6. Posted by QT at 2:03 p.m.
QT decides to make it 197,000,001. It spends 11 minutes on the Internet at one of many free blog sites and creates a blog. QT posts the message: "Hello. Goodbye." It will keep its blog address a secret. It will never go back to it again. But it is there.
Shmoos you can use
April 7. Posted by QT at 3:47 p.m.
Time is running out. Which blogs will QT try to put its spin on first? All right. We will try this. The Dullest Blog in the World is located at www.wib site.com/wiblog/dull. A recent entry: "I was sitting down on one of the chairs in my house. My hand was resting on the arm of the chair. I started to drum my fingers on the arm, thereby making a barely audible sound." QT has nowhere to go from here but up. QT is a crafty shmoo.