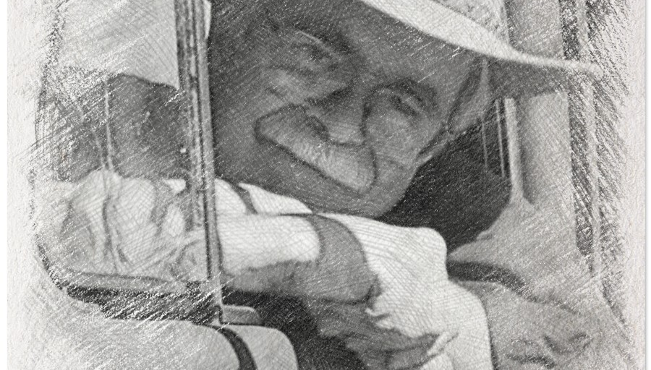 New books, too!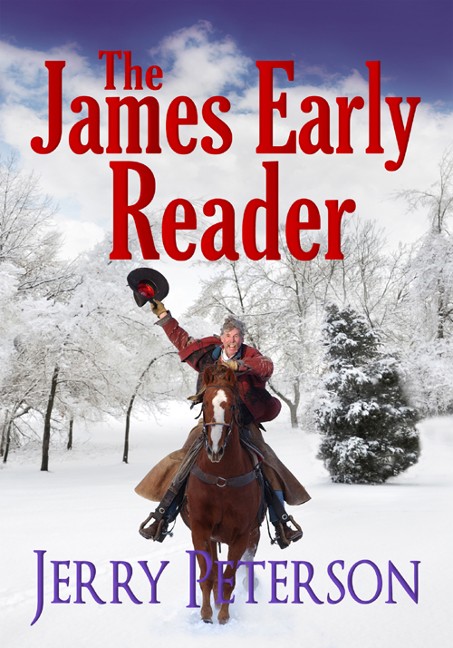 The James Early Reader is up on Amazon as both an ebook and a real book.

What's in the book
James Early has been driving the highways and back roads of Kansas for a long time. As the sheriff of Riley County, he's been tracking down killers, thieves, and escapees. But his life is more than that. It's also family and friends.
You will meet for the first time in The James Early Reader, or re-meet if you're already a James Early fan, several of what we today would call Early's BFFs – Mose Dickerson, John Silver Fox, and particularly Buck Thompson featured in the last two stories in the book, Thompson whose life Early had saved in World War II.
Holidays, too, are important to Early, particularly Christmas. I have no doubt that my James Early Christmas stories are among the best I've ever written. If you've not read them before, you can in this book, along with 12 other James Early stories, five never before published.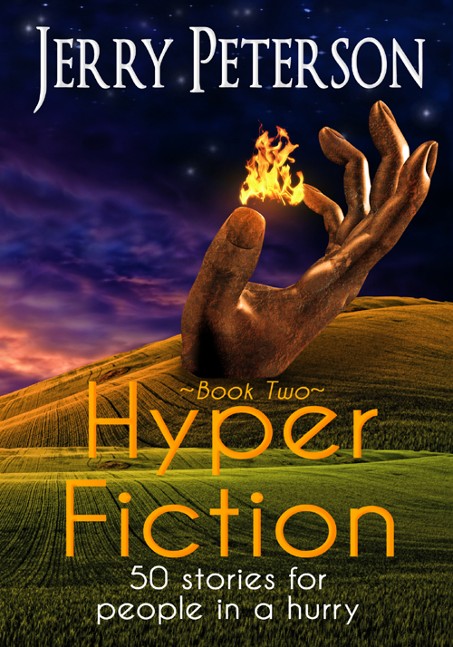 Up, too, on Amazon as an ebook and a real book is Hyper Fiction 2.
What's in this book
Swamped by the demands of life? No time to read a big book, although you'd really like to read Stephen King's It, all 1,168 pages of It. This book is for you, just as my first Hyper Fiction was . . . 50 new super short stories and poems.
The Fish returns in a new crime story. There is romance in this collection as well, and thrills, and deception, and two stories you just have to read, "Water Wars/The Garden" and "The Day the Elephant Wreaked her Revenge."
You'll also get your kicks on Route 66 in two stories that will take you back for a ride on that fabled highway.
Hyper Fiction 2, another fast-reading anthology you're going to love.
Jerry
Calendar -- 2018
August 4: Book launch. Bill Mathis, author Beloit Public Library, Beloit, WI 3:30 p.m.
September 20: Books & Beer Columbus. Cercis Brewing Company, Columbus, WI, 7-8 p.m.
October 6-7: Fall Heritage Festival. Evangelical Lutheran Church, 315 East Main Street, Mount Horeb, WI 10 a.m.-4 p.m.
October 13: Milton UMC Craft Show. Rock County Fairgrounds, Janesville, WI, 9 a.m.-3 p.m.
October 20: Murder at the Library. Hedberg Public Library, Janesville, WI, 7 p.m.
November 7, 14, 28: NaNoWriMo writing sessions. Beloit Public Library, Beloit, WI, 6-8 p.m.

November 2-3: Christmas on the Prairie. Rock Prairie Church, Janesville, WI, 9 a.m.-4 p.m.

November 10: Holiday Affair Craft Show. Elkhorn, WI, 9 a.m.-4 p.m.
November 18: Christmas Open House. Oak Village Garden Center, Janesville, WI, 9 a.m.-5 p.m.
December 1: Christmas Craft Fair. Whitnall High School, New Berlin, WI, 9 a.m.-4 p.m.
December 8: Christmas to Remember. Washington County Fair Park, West Bend, WI, 9 a.m.-4 p.m.